Go Back to 1946 in the New Wolfenstein: The Old Blood Trailer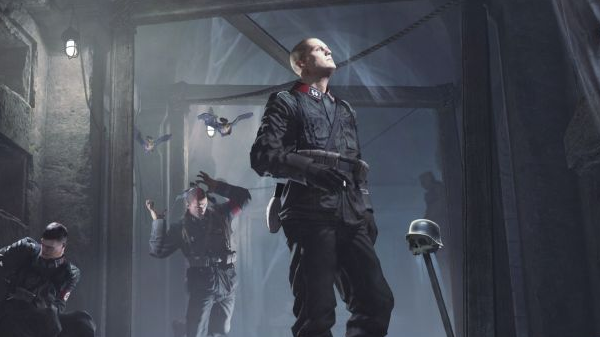 For those just wrapping up with last year's Wolfenstein: The New Order, like myself, perhaps you're still craving a little more. 
As of yesterday, Wolfenstein: The Old Blood is now available digitally for PlayStation 4, Xbox One, and PC.  For players in Europe, a physical copy will be available  on May 15th, while New Zealand and Australia will receive it on May 14th. Originally, it was planned to be a series of DLC installments, but thankfully Bethesda showed us a little mercy and packaged The Old Blood as a standalone expansion. The newest installment to the series is a prequel, taking place just before The New Order. It's not even half the price of 2014's adventure that we praised, but it looks like all the charm and fun of it.
Check out The Old Blood in Bethesda's gameplay launch trailer.