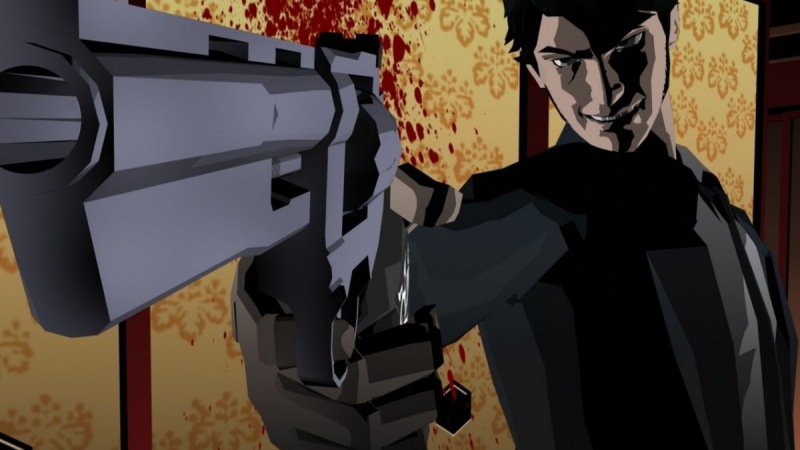 Suda 51's Killer 7 is undoubtedly one of the most surreal, innovative, and at times horrifying games I've ever played. Only problem is, not everyone has access to a Playstation 2 or Gamecube to play this wonderful gem. Fortunately we found out earlier this year that NIS America was working on a high definition version of Suda's masterpiece for Steam, which will be releasing this fall.
In the meantime, NIS America has released a new trailer for Killer 7's HD update, showing off the unique abilities and personalities of three of the killers players can expect to control. There's the burly Garcian Smith, also known as The Cleaner, who's special ability allows him to resurrect other fallen killers. The trailer also shows off The Hellion Dan Smith, who I never liked. He's probably the edgiest of the bunch and just has way too much of an attitude. He also has a special ability that lets him do extra damage with his revolver or something. Finally, the last killer shown in the new trailer is Kevin Smith, also called Four Eyes. He's a sadistic knife wielding weirdo and dear friend of Jason Mewes.
If you've played Killer 7 before, there isn't much new to see in the 13 year old game. But I will say that giving the game a proper HD sprucing up has really preserved the unique cel-shaded style. I hope that this Steam release does well enough to get the ball rolling on a proper console release, and maybe even another game in the same style.
Killer 7 is coming to Steam sometime this Fall. You can take a look at the trailer down below.