Get Kinky on June 12th with Lust for Darkness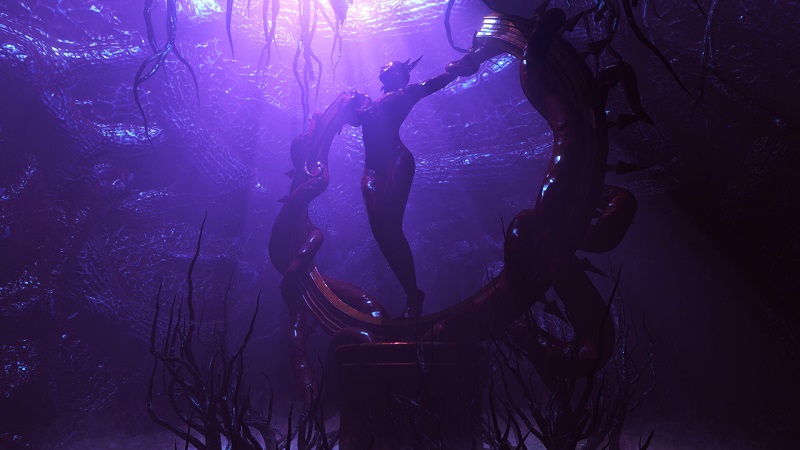 Lovecraftian kink-fest Lust for Darkness releases in just one week! Prepare to enter an Eyes Wide Shut party that never ends when the game releases this Tuesday by checking out the new cinematic trailer today.
Lust for Darkness is our next foray into sexualized horror after Agony (and its vagina-apple skill points), so we hope it tells a solid story to raise our morbid spirits. Psycho-sexual horror in games is few and far between; it would be great to see this handled well, particularly as sexual content in games is either shunner or handled with little finesse. From our first look awhile back, we're optimistic.
About: A psychological horror of seeking satisfaction on the border of two intertwining worlds. An intriguing plot with erotic and occult themes guides the player's character through the Yelvertons' Victorian mansion and a perverse land inspired with Lovecraft's works and paintings of Zdzisław Beksiński.
Lovecraftian games often subject players to dark hallways with inhuman monsters. It's about time we look within and worry about our naughty bits becoming even naughtier. Lust for Darkness hits Steam on June 12.