Gay Body Horror Visual Novel DRAMAtical Murder Releasing Soon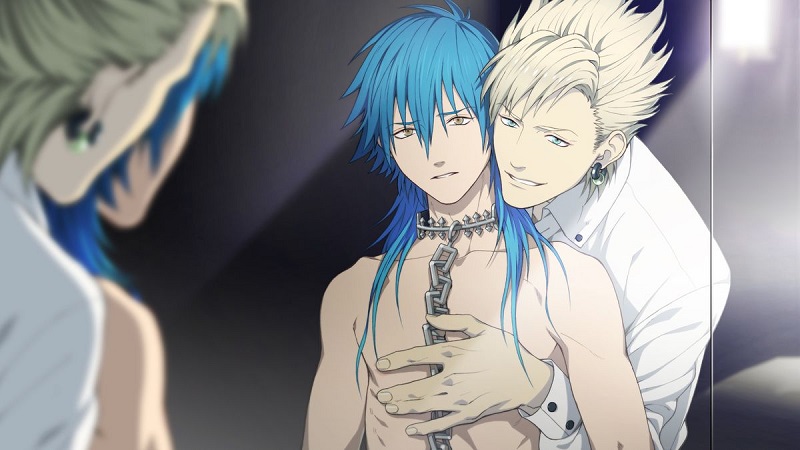 Announced over two years ago at Anime Expo 2018, JAST USA's English localization of the horror "Boy's Love" visual novel DRAMAtical Murder is finally on its way to release.
Publisher JAST USA has put DRAMAtical Murder up for pre-order on their (NSFW) storefront, indicating that the game will launch very soon — ostensibly in early 2021. The game, offered in a limited edition set on their website, comes with a Steam key, art book download key, pre-order badges, a game disc, the game's original soundtrack, and a disk case. The DRAMAtical Murder Limited Edition sells for $40.00 USD, though it's offered at a 10% off discount until launch. As with their other gay horror visual novel game Sweet Pool, DLC to restore DRAMAtical Murder content too adult for Steam will likely be offered through their website.
If you're unfamiliar with DRAMAtical Murder, Polygon published an article in 2014 which described the game as "Cronenberg by way of Lisa Frank". The game is a mix of psycho-sexual violence, body horror, and other twisted terrors through a lens of gay romance. From the little that I've read to avoid spoiling the game for myself, DRAMAtical Murder features some positively gruesome content. Prior to JAST USA's official localization, the only way English-speaking players could play the game was to use fan translation patches. This new release also remains uncensored (by way of a DLC content unlock patch) from the original 2013 version.
About the game:
The beautiful island of Midorijima was once a place where people lived in harmony with nature, until the Toue Corporation took over and forced the island's residents into the shadow of Platinum Jail, a walled-off megaresort where the wealthy wallow in luxury.

Aoba is a young man living with his grandmother, working part-time in a junk shop while his peers join gangs or immerse themselves in virtual reality. All Aoba wants is a peaceful life, but strange things are happening in Midorijima, and soon he will have to fight… or lose everything that he holds dear.
As a word of warning, the game contains themes of body horror, cannibalism, sadomasochism, and non-consensual sexual acts. DRAMAtical Murder will release on Steam and through the JAST store, presumably, within the coming months.
[Source] (NSFW Link)