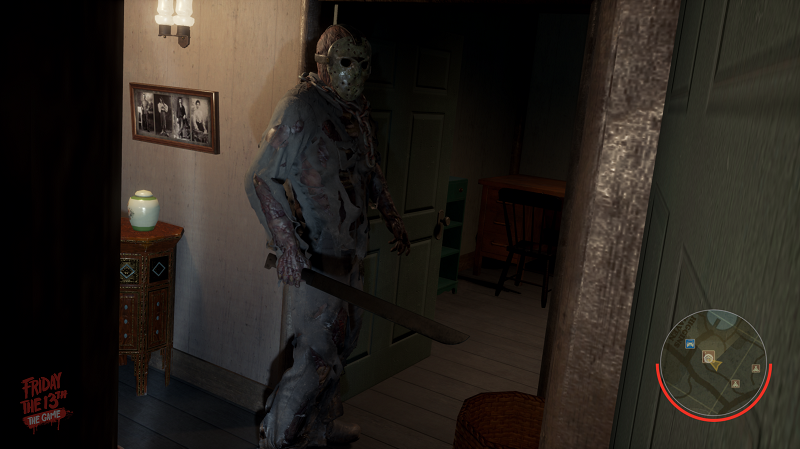 That's right, Friday the 13th: The Game has been delayed. Those hoping to virtually slash some teens will have to wait until 2017. But don't fret little ones, with this delay comes some awesome new additions to the game.
Friday the 13th: The Game will be expanding to add a singleplayer mode, a playable Tommy Jarvis character (Friday the 13th: The Final Chapter, Friday the 13th: A New Beginning, and Friday the 13th Part VI: Jason Lives) and a new playable map, Packanack Lodge. IllFonic and Gun Media are taking their time to expand the game further after securing $1M on Kickstarter and private funding. The multiplayer part of the game will drop first early next year and the singleplayer mode will follow that summer as a free add-on. Kickstarter backers will also get access to the multiplayer beta later this year (plus 4 extra keys for friends). From here on out, the digital version of the game has been repriced slightly from $29.99 to $39.99. Unfortunately Uber Jason still has not been confirmed.
"The first thing people are going to read here is 'delay,' says Gun Media studio head and co-creator Wes Keltner. 'We want everyone to be assured that coming to our decision to delay was no easy matter, but we believe that the positives far outweigh the negatives. We've been reading day in and day out on our social media feeds that single player and Tommy Jarvis were in such a demand that we couldn't ignore our fans. After securing funding, we're here to tell you that it is a reality and we're making this game even bigger. It sucks that there's a delay, but the wait won't be too long and it's going to offer more for fans in the long-run!"
I expected this was coming given it's mid-October and we still haven't heard about a release date. But since the end of the initial Kickstarter, I hoped for this to happen. The team has clearly poured their hearts and blood into making F13 faithful to the source material, and having extra funding to expand the game with some of their original stretchgoals at no cost to backers is pretty cool. I'm super excited to play singleplayer, too. How I've longed to be the physical enforcer of violent abstinence.