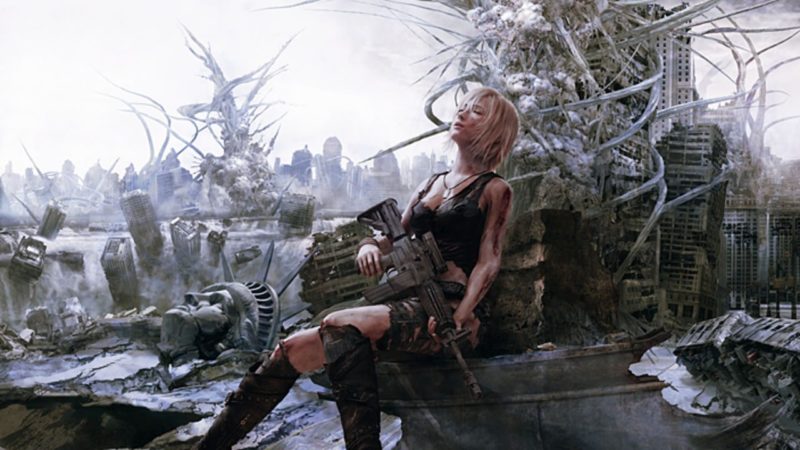 What's old is new again has certainly been the rallying cry of these last few years, especially these next few months. With Resident Evil 3 Remake and Final Fantasy VII Remake poised to release days apart next month, it's like we're living in the late 90s all over again. With that said, there's still plenty of classic games from that era that fans are desperate to see return again; Dino Crisis, Silent Hill, and maybe even Parasite Eve. Square Enix's hardest push into the market of survival horror, Parasite Eve was based on a 1995 novel of the same name and has gone on to be a beloved entry in the landscape of PS1 horror. The world of Parasite Eve, and subsequently its characters like Aya Brea, have laid dormant for a decade now as the last entry in the series was the spin-off The 3rd Birthday. During an interview for the official Square Enix YouTube channel, Final Fantasy VII Remake producer Yoshinori Kitase (who was also the director of the original 1997 FF7) was asked if Parasite Eve might have a future. He responded:
The characters are very deep and rich, especially Aya Brea, I don't know of any plans right now, but it would be a waste to not use those characters.
The interviewer who asked him the question, Japanese wrestler Kenny Omega (?) followed up stating "Horror games are very popular right now, and Parasite Eve had some RPG elements to it. It was very original and unique, so I think now is a good time… Parasite Eve has a very unique game style. There are no games like it right now." It sounds like he's quite the fan.
Something worth touching on is that Square Enix absolutely has not forgotten Parasite Eve. In the 2015 reveal trailer for Final Fantasy VII Remake, you can actually spot Aya (sans head) on a bill-board in Midgar. Whether or not that was meant to be a tease or just an easter egg, there's no way to know. Square Enix also recently registered a Parasite Eve trademark in the UK, which while it might not mean anything in particular, does show there's activity with the brand to some degree. There's still a lot of love for this series, and I agree with Kitase — it would be a real shame not to revisit that world again.