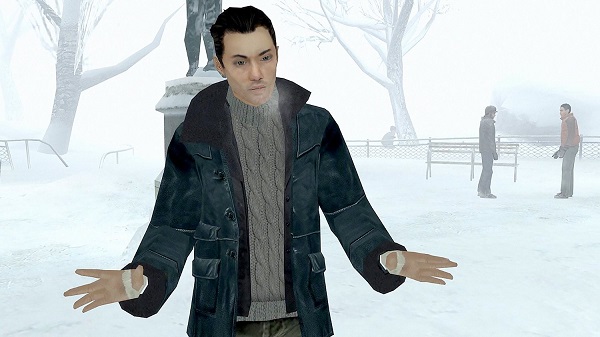 Nope, it wasn't a sequel, but a Remaster. Amazon.com has let slip early that Quantic Dream's teaser site is primed to reveal Fahrenheit: Indigo Prophecy Remastered, an upscaled version of the 2005 game. The official product description is below:
Guilt is a chilling feeling… Originally released in 2005, Fahrenheit (known as Indigo Prophecy in North America) was a breakthrough in interactive narrative, teetering between the worlds of cinema and gaming while also embracing them, carving its own unique genre in the entertainment landscape. This newly remastered edition features updated graphics, full controller support AND is based on the uncut/uncensored international version of the game. With a rich multilayered narrative, innovative presentation, and a chilling musical score by famed Hollywood composer Angelo Badalementi, Fahrenheit: Indigo Prophecy Remastered serves as the definitive version of the supernatural murder mystery and (re)introduces the groundbreaking title to old and new fans alike. Key Upgrades: • High-definition Graphics — All of the in-game textures have been meticulously recreated in HD for mobile and desktop. • Full Controller Support — Support for Sony and Microsoft controllers for desktop platforms. • Live Graphics Comparison — Players can switch between the updated visuals and the original art assets with the touch of a button.
Having recently played the original game (and stopping due to frustrating gameplay), I might be interested in giving the game a second chance granted its controls have been made more comfortable. I know, I know, the story is awful, but if it's easier to play than the original, I think it will be worth experiencing for a laugh.
Fahrenheit: Indigo Prophecy Remastered appears to be releasing on January 29. Until we get confirmation (or denial) from Quantic Dream, let's treat that date as a placeholder.
[Source]