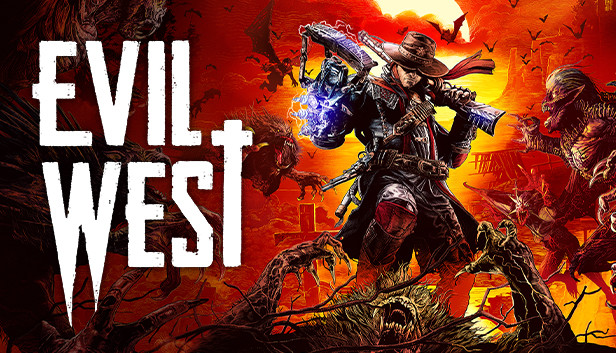 Evil West is an upcoming third-person action game that puts you in the boots of a vampire hunter who must rescue a Wild West devoured by darkness. Publisher Focus Entertainment and developer Flying Wild Hog just revealed a new extended gameplay video today and announced that pre-orders for the game are available now for all platforms.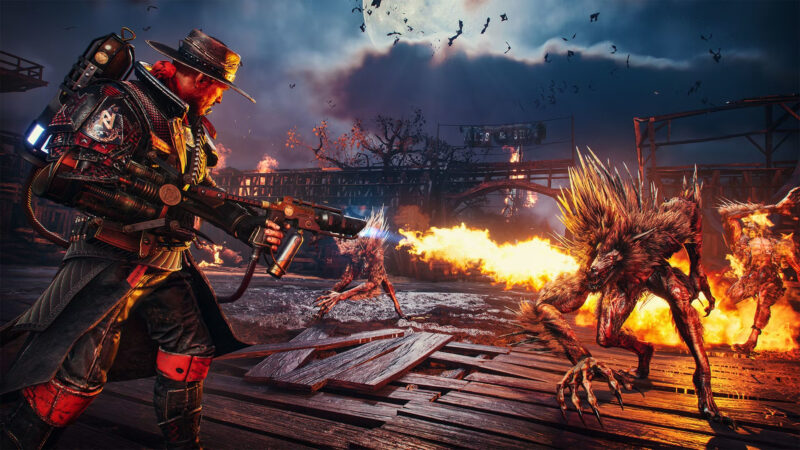 Discover a cowboys-meet-historical-figures-meet-gothic-horror world of corrupted politics and covered-up vampire situations in which young gunslinger Jesse Rentier and his father's vampire-hunting organization, the Rentier Institute, play a central part.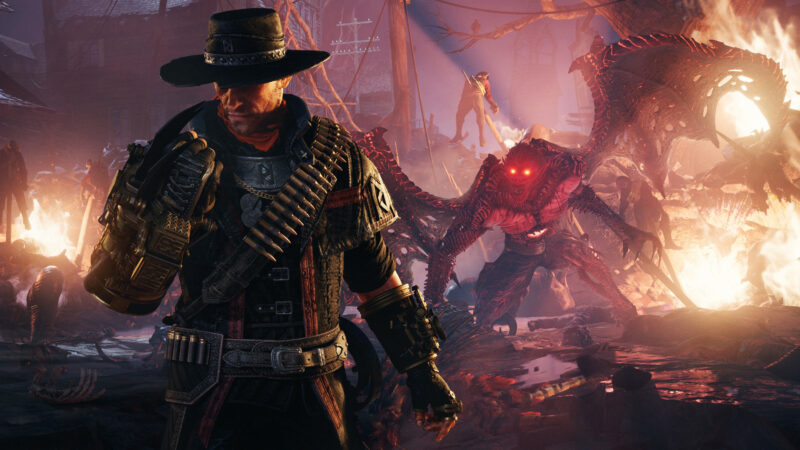 In Evil West, your mission is to fight virulent hordes of bloodthirsty monsters by unleashing your old-school rifle and cutting-edge Rentier Institute technology in an explosive mix of shooting and melee combat. The vampire menace hit hard, and it will be up to you to eradicate it.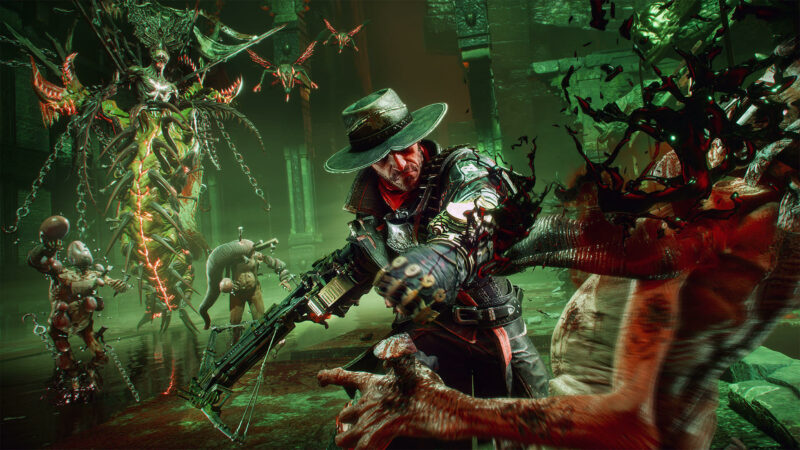 Features:
Battle alone or with a friend in stylish, gory action combat
Myths and legends retold within a stylized, weird wild west universe
Evolve with perks, upgradable weapons, and tools
Explore and fight through a story-driven campaign to save America
You can watch a livestream the developers of Evil West took part in earlier today and watch them play the level showcased at Gamescom 2022.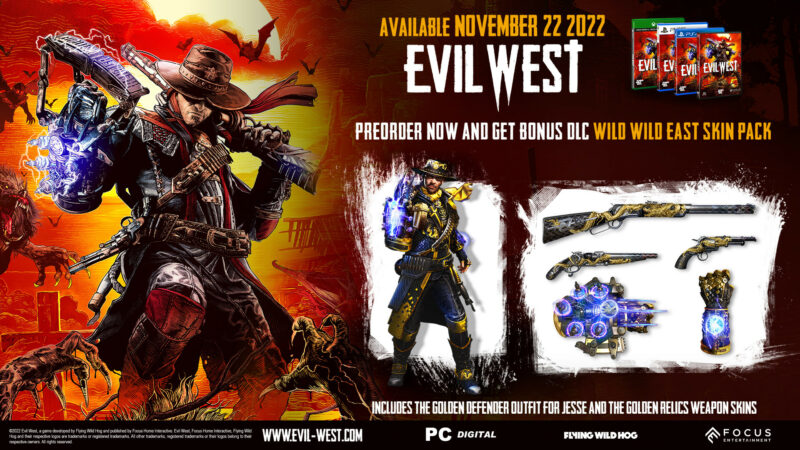 Pre-orders are live for all platforms and on the Focus Entertainment Store, with exclusive cover art for physical editions. Everyone who pre-orders the game digitally will receive the Wild Wild East Skin Pack, which is included in all physical versions of the game.
Evil West releases on November 22nd for PlayStation 5, PlayStation 4, Xbox Series X|S, Xbox One, and PC.
You can watch the brand-new extended gameplay trailer below that showcases an early level in the game's campaign and an additional boss fight.