Publisher Focus Entertainment and developer Flying Wild Hog have just released a new extended gameplay trailer for Evil West, a third-person action horror game where you take on the role of a vampire hunter who must rescue a Wild West devoured by darkness.
In the game, you play as Jesse Rentier, an agent for a secret organization called the Rentier Institute, which is determined to eradicate a growing vampire menace that is threatening to take over 18th-century America. The new gameplay footage showed off a mixture of exploration, combat, and character management. The trailer also provided a look at the minimal interface present during gameplay, as well as the menu players will access to craft their unique playstyle, upgrade their deadly arsenal, and unlock new perks to evolve Jesse's monster-slaying abilities.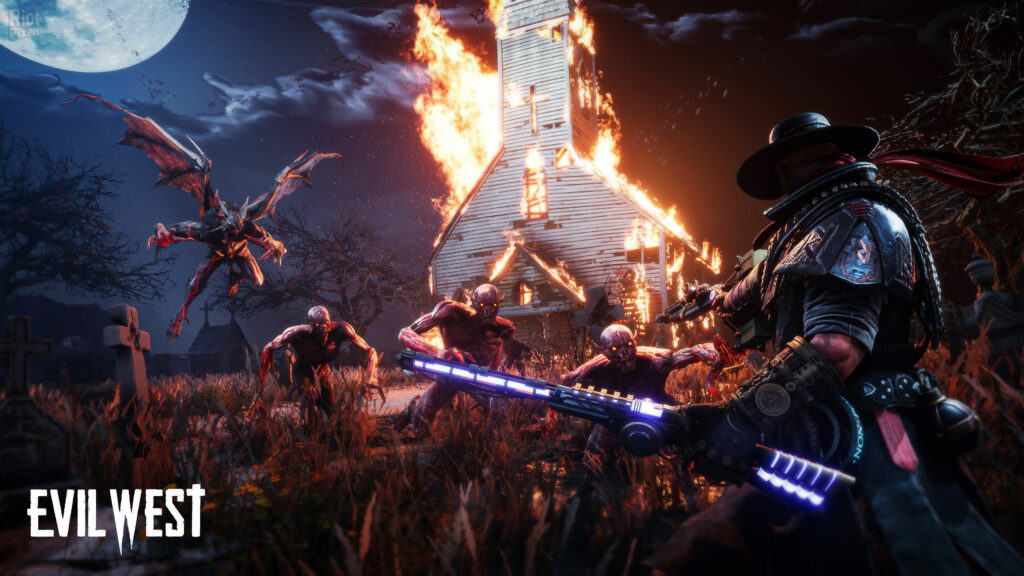 Evil West's gameplay is centered around a narrative-driven campaign that takes place in a twisted, reimagined version of the Wild West. Players will venture deep into monster-infested locations, facing gigantic abominations, screeching monstrosities, and ancient vampires as Jesse's mission to destroy the ultimate evil leads him down into the darkness to take on spectacular boss fights.
You'll be able to explore a wide variety of locations, from desert towns and underground caverns to infested demonic forests and gold mines, as you gather resources, hunt down bloodthirsty monstrosities, and dispatch them in a stylish explosion of blood and dismemberment.
Evil West releases on September 20th for PlayStation 5, PlayStation 4, Xbox Series X|S, Xbox One, and PC. Pre-orders are open on Steam and the Focus Entertainment Store, where you can pre-order the physical edition with an exclusive cover.
You can check out the new extended gameplay trailer below.