Evil Dead Game on Console & PC Says Bruce Campbell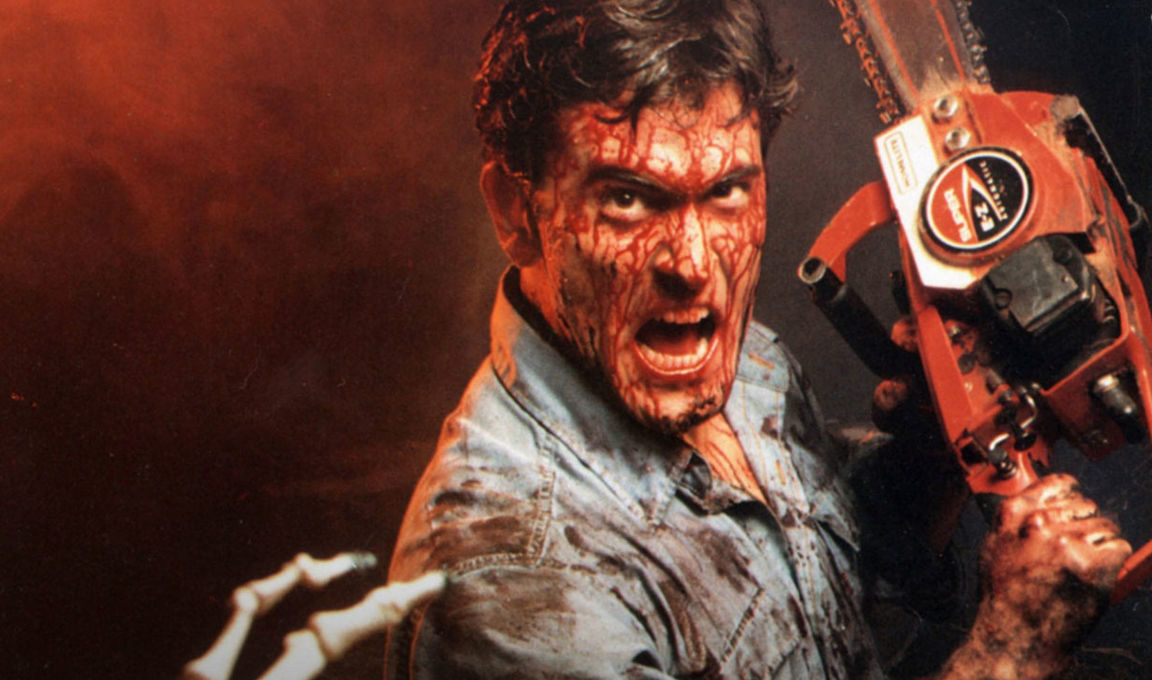 If I'm being honest, this is exactly what I wanted to hear. Bruce Campbell, star of the Evil Dead franchise, has been teasing (rather casually too, considering we have yet to hear anything about this from anyone besides him) a brand-new Evil Dead game since about this time last year. It's been a bit hard to tell what exactly he's been talking about, since his comments have seemed a bit all over the place — first stating that he'd be providing Ash's voice for the title as he "wouldn't want someone else's voice hamming it up", but then months later said that the game won't have "the original Ash anymore, that guy is done". The one thing he's stayed pretty consistent about is the game being virtual reality, which seemingly was backed up by Ash vs Evil Dead star Ray Santiago when asked if he'd be joining in to voice Pablo. This is why we were originally lead to believe that the game was Evil Dead: Virtual Nightmare, however, I can find no evidence whatsoever that that game has Campbell's (or Santiago's for that matter) voice in it. Campbell apparently meant something completely different however when he went on to talk about the game this past May and how it was expected within a year. Today, he clarified on Twitter that the whole time we've been looking in the wrong direction:
Hey, groovy gamers, this is a swell time to clarify some incorrect info that might be out there (including from me!): the upcoming Evil Dead video game is being developed for consoles and PC, not VR. Sorry for any confusion. Game on! #MyBoomstickIsTooBigForVR #EvilDeadTheGame pic.twitter.com/Jqh2BGW82p

— Bruce Campbell (@GroovyBruce) July 1, 2019
First off, don't get excited, the image isn't a first look at the game or anything like that, it's just a still from Ash vs Evil Dead. Second, let's try to break down this tangled web of Bruce Campbell having trouble with the specifics of what he's working on, based on what has happened, what he says is happening, and so forth:
His claim of voicing Ash again because he didn't want someone else hamming it up, despite later going on to say that the original Ash would not be appearing in this game has two possibilities. First, he is voicing Ash, but it's essentially a new character and nothing like the original Ash. Second, and more likely (considering the timing), he is talking about voicing Ash in Dead by Daylight, which came months after that statement.
The statement that it's a whole immersive kind of dealio probably just means that the game is really realistic or even just first person. I could be wrong about this, but he was wrong first so we gotta work with what we're given. Considering the existing Evil Dead games have been either cartoony hack and slashers or the one lone Resident Evil clone, something on modern hardware that was trying to be more realistic and maybe even legitimately scary would probably come off as pretty immersive to Bruce. Not calling him old or anything, just that odds are pretty good that he really isn't all that plugged into video games.
Ray Santiago's statement about being a part of it, and really emphasizing that it's VR without actually saying it, however, makes me wonder if it was just a change of plans and the development switched gears. It's also possible that the upcoming game is both. PlayStation and PC both have VR, it's very possible that Bruce is still wrong — it won't be a game for a dedicated VR thing like that Samsung VR thing, and really be for consoles and PC, but that a VR mode would be included on PSVR and PC, or that it might just be an entirely VR game exclusive to PC and PSVR. That'd still make it a game for console and PC. See what I mean about Bruce probably not being all that plugged into games?
One last note is Ash's possible inclusion into Mortal Kombat 11, which probably has nothing to do with any of this — although Bruce Campbell has been dodgy on that and it seems to be going back and forth as to how likely his inclusion is. The last teaser Nether Realm studios put out regarding the upcoming DLC confirmed that one of the leaked fighters, Todd McFarlane's Spawn, really would be making it in. Listening carefully to the tail end of that teaser seems to indicate that the other two, namely the Terminator (which seems even more likely now that it's also being included in Gears 5 and Ghost Recon: Breakpoint) and Ash Williams will be included. However, it's also very possible that Nether Realm is deliberately playing with our emotions. During the Bethesda conference at E3 there seemed to be some super duper not subtle shout outs to Doomguy being the bearer of that chainsaw sound effect.
We really won't know till we know, of course. Regardless, there really is an Evil Dead game of some sort coming. We don't know from whom, what genre it is, whether it's based on the films or the show or the remake or just it's own thing, or even if Bruce is actually in the damn thing. We really don't know anything other than it exists. But boy are we waiting with open arms for whatever it is though.