Ash vs. Evil Dead Stars May Reunite in New Evil Dead Video Game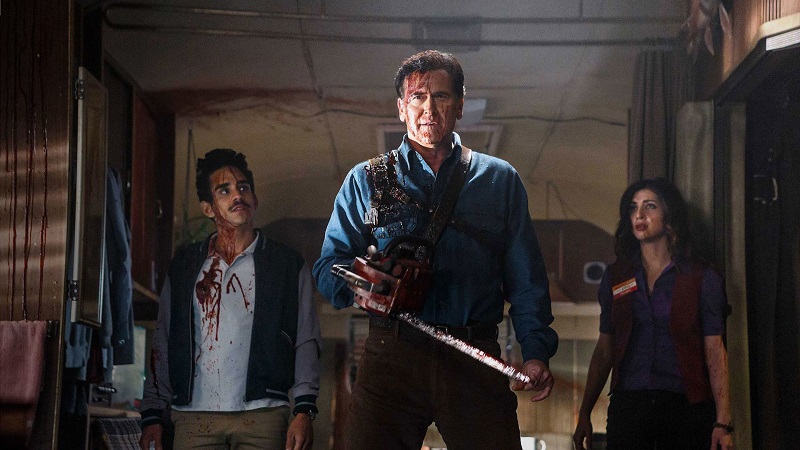 After the news dropped that Bruce Campbell is going to once again don Ash William's chainsaw in video game form, our friends over at Dread Central took the opportunity to find out if any of Campbell's co-stars knows what's going on. While interviewing Ray Santiago (who played Pablo in Ash vs. Evil Dead), some awesome details about the mysterious Evil Dead game might have slipped.
When asked if Pablo would be in the new game, Ray stated, "I would say that we stick together in everything that we do. We're the Ghost Beaters, so I would say yeah! We're all going to be part of this!" Pressed further about whether the game is a VR title, he replied that he wasn't sure if he was allowed to answer the question. "God, I'm not sure if I'm allowed to answer these questions. I feel like you're warm. I feel like you're really warm! I'm at the beach right now and it's really, really hot. Like, really warm! [laughs]"
Ray went on to say that whatever the Evil Dead game my be, that everyone on the show has to approve what's done with the characters. This could be taken as the both the likeness of the actors, performances, and the oversight of the series' creators. We know Bruce is on board to lend his voice, and it sounds like Ray is too. I desperately hoped for a full-length Evil Dead game, and recently developments have me excited. Hopefully it's not just a mobile VR on-rails experience or something like that.
[Source]