E3 2019: A New Look at Dying Light 2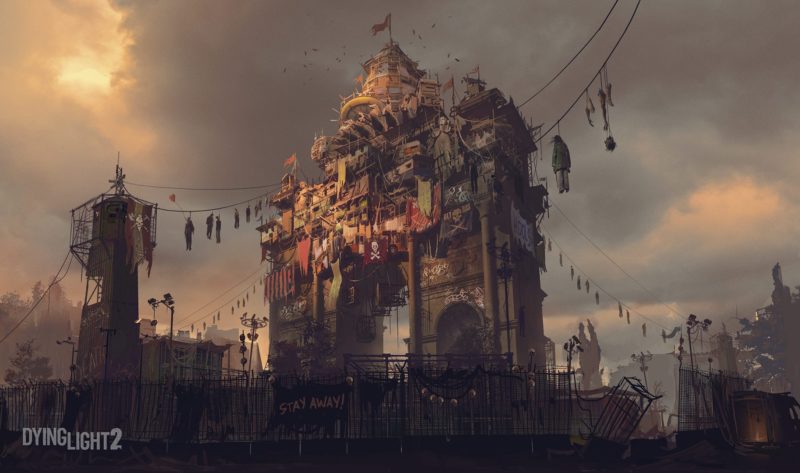 Well, that was somewhat anticlimactic. Dying Light 2 got a spiffy new trailer during the E3 2019 Microsoft conference, but I was hoping for a little more at this point. Luckily, Techland released a blog post alongside the trailer to satiate that hunger for new information about this game.
None of this is to say that the new trailer is bad. It is beautiful and shows a mix of prerendered and gameplay scenes. While the player prompts are removed, there are several instances that have a distinct look of Quicktime events, and the combat scenes feel more active than cutscenes generally would. The City is shown in varying states of attack and inferno, with a sprightly young man propelling himself through its crumbling facades during both daylight and dusk.
Techland's post gives us a more in-depth introduction to the man in the trailer. Aiden, a survivor whose story takes place fifteen years after the events of Dying Light, must fight the virus continuing to plague humanity, though he himself is infected. Aiden is a combat and parkour expert, which means he is uniquely equipped to move throughout The City at all hours of the day and night. His choices affect the evolution of The City and the fate of each faction fighting for control, so players will have to make every action count.
The blog also introduces us to the mastermind behind the music in this year's trailer and demo, composer Olivier Deriviere. Derivier has composed the soundtracks for Vampyr, Remember Me, A Plague Tale: Innocence, and Assassin's Creed IV: Black Flag. I thoroughly enjoyed his work in Vampyr, so I am excited to hear that he is handling the entire soundtrack for Dying Light 2. The only other tidbit in the blog is a note that the game is being developed on C-Engine, a new generation of Techland's in-house technology. While the game is being published by Techland, distribution in the Americas region is being handled by Square Enix, so there is a chance that we may see more from the team during the Square Enix conference being held tomorrow.
Dying Light 2 will release on PC, Xbox, and PlayStation in Spring 2020.

80351
true
false
true
false
true
true
false
auto
false
ease-in-out
300
auto
false
0
true
false
%curr% of %total%