E3 2018: Catherine Full Body Crotch Shots Into 2019 Western Release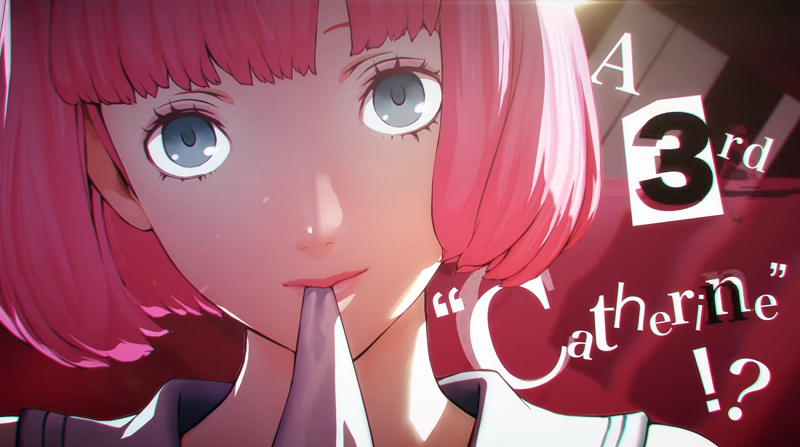 Catherine Full Body — the PS4 and PlayStation Vita remaster of Atlus' puzzle horror game about relationships and infidelity — is making its way to North America and Europe in 2019. Via E3, Atlus has released a new trailer for the game, showing off some new anime cutscenes, familiar but remixed gameplay and more overt suggestions about the anatomy of its fourth "Catherine", Rin.
Atlus' Catherine did surprisingly well when it released, selling over 1 million copies according to the E3 2018 trailer released today. The game will grace the PlayStation 4 and Vita with improvements plus enhanced online functionality.
The trailer declares that the game has "matured" in this remaster, expanding protagonist Vincent's love triangle into a love square. Instead of choosing between Katherine — his long-time girlfriend — and Catherine — a sensual girl that quite literally falls into his lap, Vincent is faced with new love interest Rin. This is good and all, but since the initial announcement, concerns over Rin's obvious placement into the "trap" archetype has irked people — especially after how the main game handles -spoilers- its trans character Erica. Again, we hope Catherine Full Body shows some actual maturity; Persona 5 left much to be desired for its representation of LGBTQ characters.