E3 2017: Reddit Ad Confirms The Evil Within 2!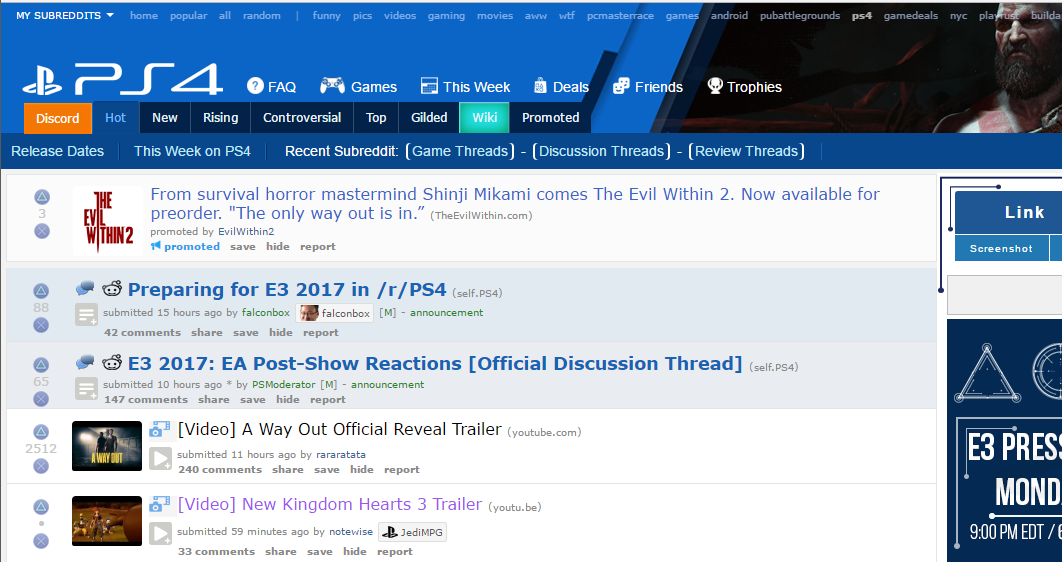 That's right folks, The Evil Within 2 is happening. Via an early Reddit ad on /r/PS4 comes the first confirmation that The Evil Within 2 is in production, with Shiji Mikami seemingly back at the helm. The news comes from NeoGaf and I was able to personally confirm the appearance of the ad.
The ad simply states "From survival horror mastermind Shinji Mikami comes The Evil Within 2. Now available for preorder. 'The only way out is in.'". The link leads back to the first game's website.
Bethesda's conference is later today (Sunday), and it looks like two of their big reveals have already been leaked. Earlier this weekend Wolfenstein II: The New Colossus got leaked via Amazon Germany. This confirmation of The Evil Within 2 only raises my excitement.
Here's hoping The Evil Within 2 learns from the first game's issues and truly does bring back survival horror. With Resident Evil 7 out there, Mikami has some competition.