Don't Be Afraid Coming This Month PLUS Get The Free Prologue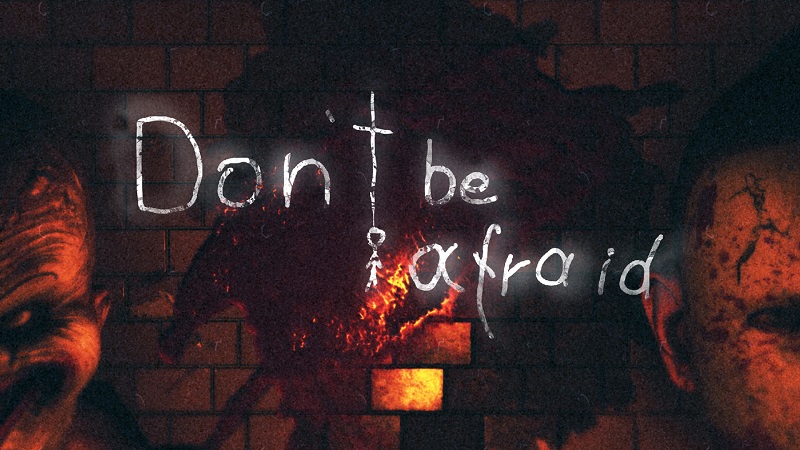 From the studio that brought you Mowing Symulator comes a new horror puzzle game inspired by the likes of Amnesia and Layers of Fear. Don't Be Afraid is an indie game from these Polish developers which tells the story of 11-year-old David and the night he was kidnapped by a serial killer.  Here's what they have to say about the story:
You have woken up in a dark, cold room. Despite the darkness, you are trying to recognize the surroundings, but in vain. You don't know where you are. Frightening sounds can be heard all around you, the feeling of helplessness fills in your soul. You are too afraid to walk alone in this terrifying space… but you have to.

Your memories are slowly coming back. You remember a strange man… in a mask. Did he kidnap you? Where is your torturer? The fear of [the] unknown drives you to actions. You are desperately trying to find the way out of this nightmare.

The worst part of this story is the fact that someone always keeps an eye on you. And this person finds watching you very entertaining.

Remember, the fate of a victim is sealed once it is in the hands of a sadistic psychopath.

If you want to survive, grow up. Quickly.
The game is being released on Steam on December 17th, but you can download the prologue Don't Be Afraid: The First Toy for free right now to whet your appetite. This little taste of the main game allows players to delve into the secrets of the psychopath who kidnapped David whilst hinting at the main storyline and the game's world. The prologue has already received positive reviews so there is definitely hope for the main game. It certainly looks pretty creepy.
Feast your eyes on these images.
93142
true
false
true
false
true
true
false
auto
false
ease-in-out
300
auto
false
0
true
false
%curr% of %total%
Also, don't forget to check out the live action official trailer below.