Disturbing Visual Novel Saya no Uta Coming to Steam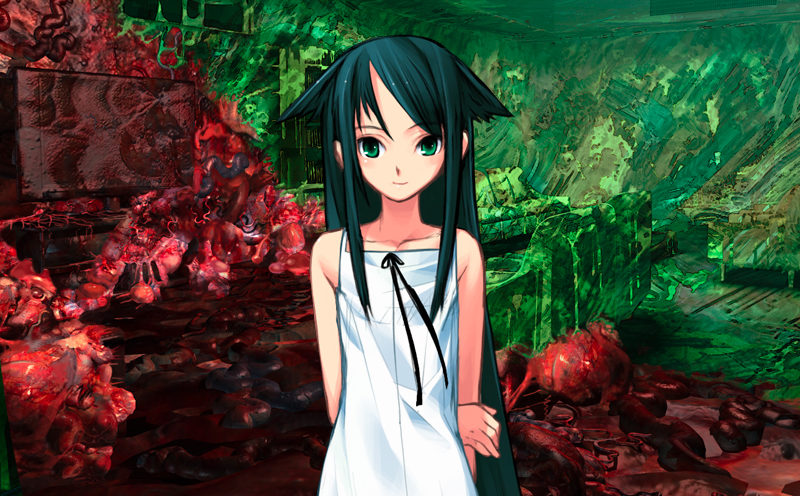 Coming as something of a surprise, it was just announced that the cult classic Lovecraftian horror visual novel Saya no Uta will be finding a home on Steam. Originally released in Japan in late 2003, Saya no Uta found a North American release some years later in 2013 which was an official version using an improved fan translation. Written by Gen Urobuchi, the mind behind works like Puella Magi Madoka Magica and Fate/Zero, this visual novel is rife with both psychological horror and Urobuchi's expected cynicism.
Saya no Uta follows the story of medical student Fuminori Sakisaka after he awakes from an extremely traumatic car accident, leaving him with an exaggerated form of agnosia. His life changes after meeting Saya, eventually moving in with her as the two become extremely dependent on one another. For those looking to dive into this visual novel, I'll avoid spoilers, but will say that Saya no Uta hasn't gained the reputation it has as being one of the most disturbing pieces of media ever released without reason. Filled with gore, death, rape, and other graphic depictions of violence.
The Steam release of Saya no Uta will feature higher quality image resolution, a better translation, and better system compatibility with Windows 10. According to publisher JAST USA (which also released Sweet Pool and later this year Dramatical Murder), those who own the original game on Steam will receive a game update for the remastered version. You can read more about Saya no Uta via the official Steam page here. Saya no Uta is currently scheduled for a Steam release on August 13, 2019.