E3 2017: Death Stranding Skipping E3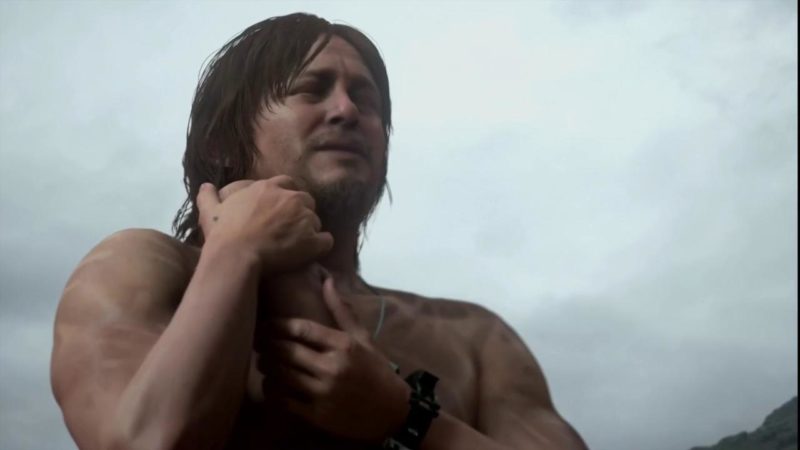 Well, this kind of sucks.
In my preparations for E3, I'd more or less just been assuming we'd be getting another odd-ball, but intensely creepy, trailer for Hideo Kojima's first post-Konami project at the show. We'd already gotten two, the first being a reveal trailer during Sony's 2016 E3 presentation, and the second appearing during the 2016 VGAs. Sadly, Kojima announced today via Twitter that Death Stranding would be skipping E3 this year as they're simply too busy working on the project, along with a spooky (but as usual, completely baffling) image.
Apologies to our fans, Death Stranding will not be @ E3 as we are fully focused on development. Pls see me with @geoffkeighley on 6/14! pic.twitter.com/w9JfmEOqF4

— HIDEO_KOJIMA (@HIDEO_KOJIMA_EN) June 7, 2017
While I appreciate them taking the time to work on the project, I was really looking forward to more from this game. Kojima will be available at the show to at least discuss Death Stranding with his wifu Geoff Keighley, so hopefully we'll at least get some clues as to what the hell the game is going to be about, or even like. While the two trailers were excellent, haunting, and a real treat visually and musically, I honestly feel like I somehow know less about the game. We don't even really know what genre the game is going for, as we're really only covering it here because of how damn creepy it looks. Kojima said before the game was officially announced that the game was an action title inspired by The Division and Uncharted, but we have yet to see anything that even remotely resembles those properties. Here's hoping maybe TGS will have something to show us about his PS4 exclusive game later in the year.