TGS 2016: New Death Stranding Details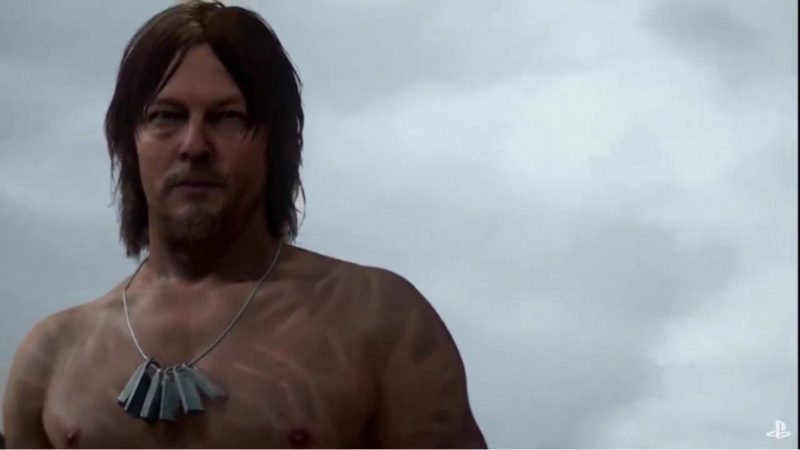 I love Kojima, It's so difficult to figure out what he's thinking at any given time.
So we're still not sure just how much this game deserves to be talked about here. Kojima has been very straight forward about his new game, Death Stranding, in that it's an action game. That said, what little we've seen so far has been super creepy looking.
Coming out on stage during Sony's TGS presentation, Kojima still wasn't ready to show off any gameplay or much more than just a handful of very minor details. He talked about the logo, which was designed by Kyle Cooper (who has worked on designing tons of film logos as well as Metal Gear Solid 5's logo). He talks about just what exactly the title means, referencing the dead whales seen in the trailer. Apparently it's in reference to how whales will beach themselves and die. Apparently this is supposed to hint at something not of our world beaching themselves here. Ah, Kojima.
He also quotes a short story called The Rope, marking it as one of his favorites, and relates it to the way he wants action to evolve in Death Stranding:
The rope is, along with the stick, one of the oldest tools created by men. They were friends invented by human beings: the stick was created in order to dispel negative spaces and the rope was created to attract positive spaces. Both of them could be found wherever humans were present. Even today, both of them invade and inhabit our homes, just like any other member of the family.
He also teases some sort of multiplayer component, showing off a super adorable drawing of himself, Norman Reedus, and Guillermo Deltoro all holding hands. Hopefully Deltoro's inclusion is a tease of some kind? They are friends, tho.