Death Stranding Box Art Basically Confirms PC Version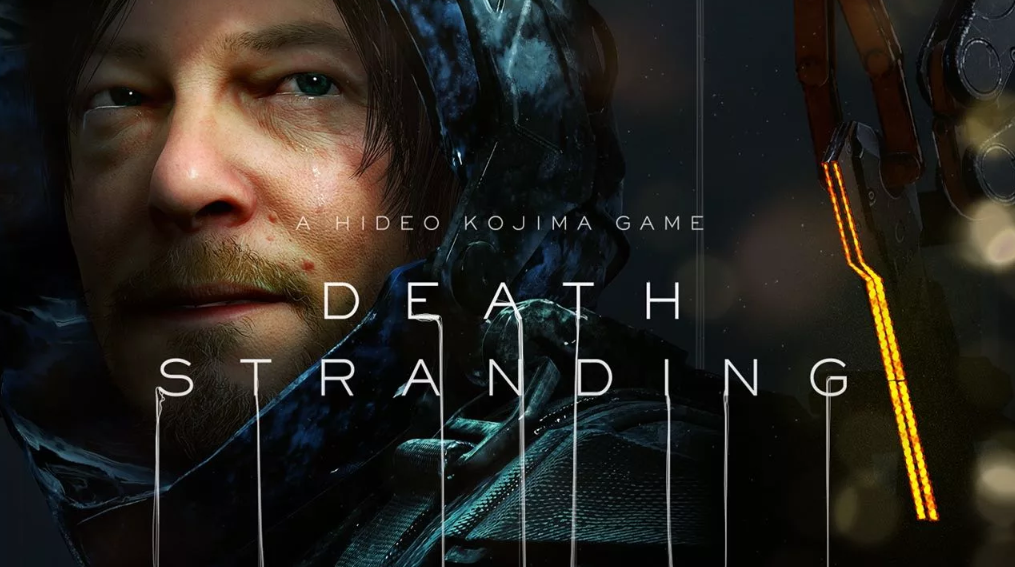 So, Death Stranding comes out crazy soon. Like, four months kind of soon. As such, we finally have a look at the game's box art (which, up until now, has just been the logo on a black background). It's uh… well, it's a bit boring. Not quite as awful as Cyberpunk 2077's cover art, but generally a picture of just Norman Reedus' face isn't something that gets my blood pumping. The Steelbook edition is more or less the same, except now Reedus' hood is down and he's covered in mud.
Tomorrow is in your hands.#DeathStranding #HideoKojima #playstation #デススト

??????☔️??✋ pic.twitter.com/NJVSJ8jmmZ

— 小島秀夫 (@Kojima_Hideo) July 21, 2019
These aren't the truly exciting things to care about, however. Fans were fast to notice a specific detail on Death Stranding's packaging, relating to its PlayStation exclusivity. So when PS4 games release as exclusive titles (say, Marvel's Spider-Man, or God of War), the blue banner across the top of the packaging designating it as a PS4 game will contain text reading "Only on PlayStation." Occasionally, this can change if the game isn't PS4 exclusive, but contains content that is PS4 exclusive (like a VR mode, exclusive at-launch DLC, etc). The big thing to pay attention to here is Death Stranding's identifier — there isn't one. No "Only on PlayStation" is a pretty major indicator that Death Stranding may be launching as a PS4 exclusive title this fall, but it will not be remaining that way.
Waaaaay back when Death Stranding was first announced, one of the very first things we learned about it (before we even knew what its name was) was that it was also coming to PC. Word on that has more or less vanished since then, and Sony has even made efforts to scrub the internet of the interview that talked about the game coming to PC, but pretending it's exclusive while also not actually coming out and saying exclusive is uh… well, it isn't exclusive then. A fan on Reddit put together a comprehensive collection of evidence regarding the PC port as well, in case you need any more convincing.
This, of course, falls in line with quite a few titles that Sony has been pretending are exclusive, like Final Fantasy VII Remake, which is likely only a timed exclusive. Even some games that were presumed to be PlayStation exclusive forever have gone multiplatform, with the Quantic Dream trilogy (Heavy Rain, Beyond: Two Souls, and Detroit: Become Human) all coming to PC.  Regardless, it's nice to basically have straight-up confirmation that Death Stranding won't be behind bars indefinitely. It could be upwards of a year before it hits PC, of course, but I'm sure many won't mind the wait — especially if it means a better port (given a longer development cycle).
We'll keep you updated as more information about the PC port of Death Stranding comes out. The PS4 version releases November 8th of this year.