Dead by Daylight Goes East In Teaser For "First Cut"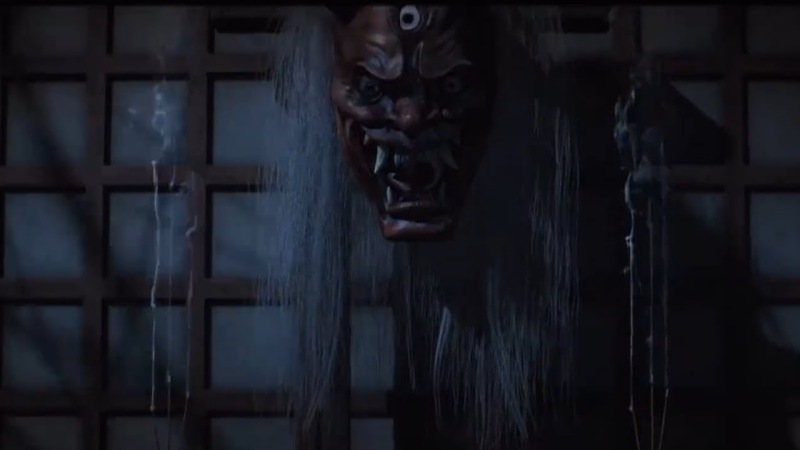 After a slow first half of 2018, Dead by Daylight seems to be finding its groove again. A few months ago the game received a massive update that added cosmetic items and the ability for players to buy characters with in-game currency, and also recently launched the Curtain Call expansion.
As ever, Behavior Interactive isn't looking to rest on their laurels, and have revealed a new teaser trailer for an upcoming chapter titled "First Cut." From the brief teaser, it appears Dead by Daylight's next chapter will be focusing on Eastern horror, showing a demonic mask and bloody katana. There's also screaming and probably murder, but it's not shown, so I'm just assuming.
You can take a look at the trailer down below.
It's not much to go on, but it still has me excited. Curtain Call  added a fun killer, but the survivor was lackluster and much of the map felt recycled from older chapters. Hopefully a change in scenery will breathe some fresh life into the game's variation.
I'm also curious about the direction Behavior is taking with the survivor and killer for First Cut. The demon mask leads me to believe it could be another ghostly entity like The Nurse or The Wraith, and the bloody katana certainly gives the impression of a supernatural samurai of some kind.
Then there's the question of how First Cut will tie into the meta- narrative of Dead by Daylight. Is this an origin story or a prequel to what fans already know about The Entity and Benedict Baker? Only time will tell.
A few months ago, Behavior released a content roadmap for Dead by Daylight. If that roadmap is anything to go by, First Cut will be releasing this Fall, with two more chapters releasing by Spring 2019. You can take a look right here.