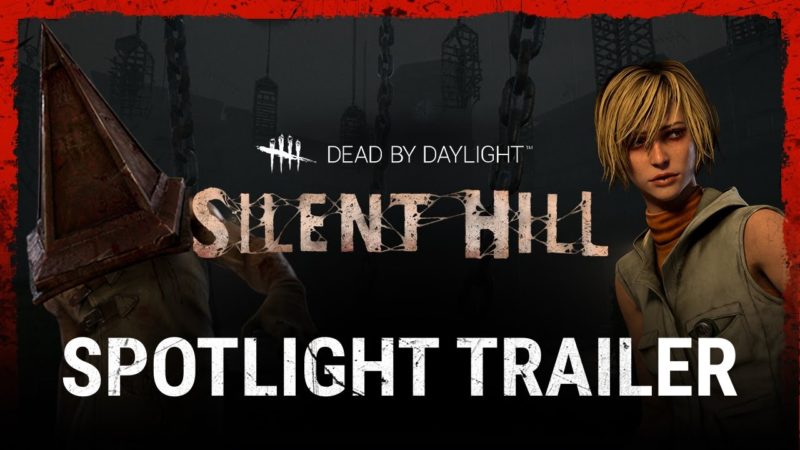 While everyone is excitedly gossiping about what could end up being revealed tomorrow during Sony's PS5 reveal stream (one of which being the increasingly possible Silent Hill reboot), it's important to remember that we still have our first real taste of Silent Hill gameplay in years coming up soon. Dead By Daylight's new DLC chapter was announced to be bringing the world of Silent Hill into the fold, and I couldn't be more excited. We've previously reported on the inclusion of Cheryl (Heather) Mason as the new survivor, Pyramid Head (The Executioner) as the new Killer, and Midwhich Elementary as the new Realm. It's exciting as hell as someone who's been desperate to see even just one more drop of blood out of this series.
Today, Dead by Daylight released a new spotlight trailer for the DLC, highlighting Pyramid Head and Cheryl's new abilities and gameplay. Check it out:
Pyramid Head's perks are hella fun to play, I got to play a bit with the PC beta test and I really enjoyed my time with him. Cheryl's perks are… not quite as amazing I felt, although Soul Guard is one of the most genuinely useful perks a survivor has had in a while, making it so you can fully recover from the dying state without the need for another survivor helping you. The trailer also shows off Pyramid Head's unique execution, which looks rad as hell.It is interesting that the trailer doesn't go over bonus Legendary Outfits, which we still have yet to see too much of. We know that one turns Cheryl Mason into Lisa Garland (the nurse from Silent Hill 1 and Origins) and dataminers found one that turns the Killer Legion into Robbie the Rabbit (from Silent Hill 3), but Behavior has yet to show either off (or even officially announce that second one).
We just can't wait to get our hands on the full thing when Dead by Daylight Chapter XVI: Silent Hill releases in less than a week on June 16th.