Daymare 1998 To Release Q2 as New Screenshots Surface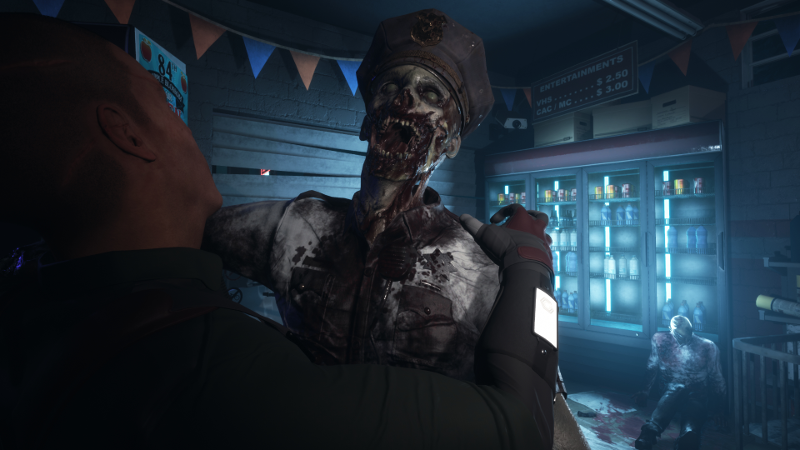 Invader Studios' Daymare: 1998 got a pretty big news dump recently. Most significantly, they finally announced a release window. Daymare is set to release on the PlayStation 4, Xbox One, and Steam at some point in Q2 2019. This is honestly a lot sooner than I was expecting, but the game's progress is visible from the recently released screenshots and artwork below.
For the uninitiated, Invader Studios was initially the team spearheading the fan Resident Evil 2 remake before Capcom had to put a halt on the project due to Capcom actually making the real thing. Since then the progress Invader Studios made has been reworked and reimagined as Daymare: 1998.
The new screenshots show off a bit more of the game's various environments than we've seen before. There are also a lot of shambling corpses, and I love the way they look. While there may have been a vast array of zombie games to come out of the last few years, I've felt like most have failed to realize the monster's full potential for horror. Judging from the screenshot above, I'm hopeful that Daymare will be the rare exception.
In addition to the new Steam page, the game's official site got a major update, adding quite a bit of production value. One of the notable elements of the site is a link that appears for a separate site for Hexacore Biotechnologies, the fictional organization that we know is almost certainly responsible for the game's outbreak. There isn't much to see on the site while it is supposedly still under development, but one of the panels on the site advertises the Mars Pathfinder, a rover spacecraft that was launched in 1996, shortly before the game takes place. An advertisement for the United States space program is a bit of deviation from the company's focus on biotechnology, which may mean this is some form of a plot clue (zombie virus from space?).
Check out the screenshots for yourself below. Are you excited for Daymare: 1998? Let us know in the comments below.
75057
true
false
true
false
true
true
false
auto
false
ease-in-out
300
auto
false
0
true
false
%curr% of %total%