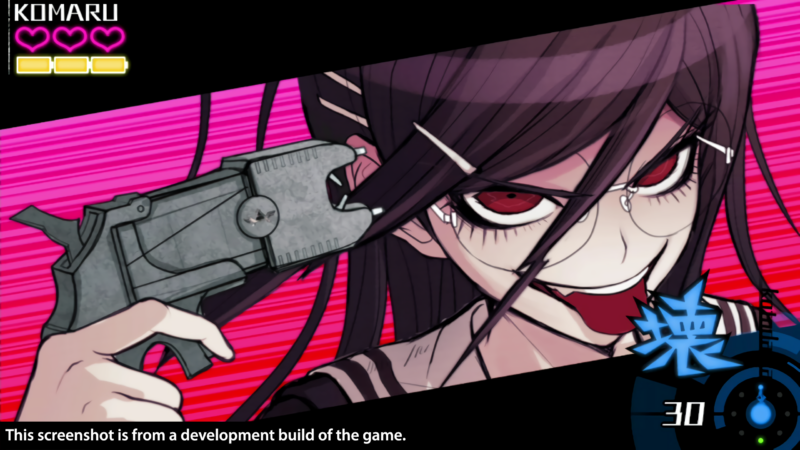 Danganronpa Another Episode: Ultra Despair Girls (our review) is getting a physical and digital PS4 release on June 27, 2017 in North America and June 23, 2017 in Europe. Originally on the PS Vita, the title is a spin-off of the main Danganronpa series and will be a direct port to the PS4.
The story takes place between the first and second Danganronpa games and follows Komari Naegi, Makoto Naegi's little sister, as she teams up with Toko Fukawa against a group of kids called the Warriors of Hope, who definitely aren't as positive as they sound. Their goal is to wipe out all the adults in Towa City and create a "children's paradise," with evil bears galore!
In a bit of a departure from the main games, you'll use a special hacking gun in third-person shooter style sequences to fight against hordes of Monokumas while solving puzzles across the city. You can pick up multiple types of ammo with effects such as Paralyze and Link, and upgrade with bullet modifiers.
Visit the official site to learn more and jump into the fray.