Corpse Party gets release on PC and Nintendo 3DS
Although anticipated for awhile, XSEED has formally announced that Corpse Party will rise again to non-Sony platforms in the West. This time gracing the PC and the Nintendo 3DS with some new features. These two are updated versions of the Corpse Party that graced the PSP and iOS devices in 2011 with the subtitle, Blood covered: …Repeated fear, in Japan.
The PC version (which can be purchased on Steam, Humble Store, and GOG) will feature some new chapters as well as a much-needed fast forward function so you don't have to slowly repeat scenes again to achieve the different endings. It arrives April 25th at the low price of $14.99.
The 3DS version will be available digitally at $29.99 later this summer. A limited physical version called the "Back to School Edition" comes with the soundtrack and two figures of Naomi and Seiko and is priced at $49.99. Along with the extra content from the PC version, the game will also be adding 3D effects to the CG artwork.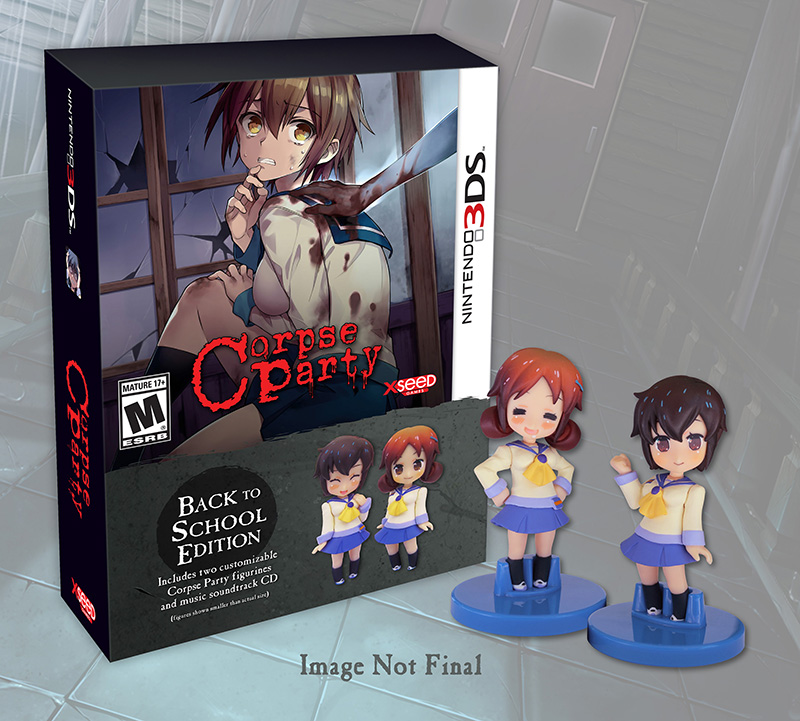 You can check out our site's review for the PSP version here.