Control Achievements Leaked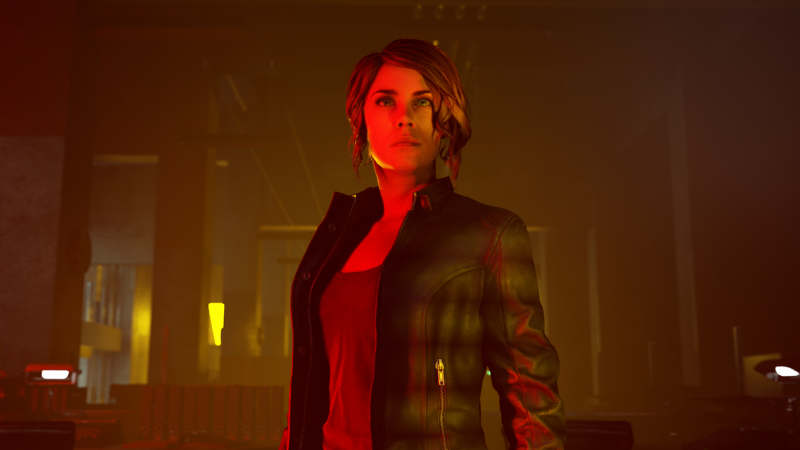 The Xbox One achievements for Control have been leaked, reminding us that the new game from Remedy Entertainment is just around the corner. Control completed its development a few days ago and will be released on the 27th of this month. It was a matter of time that the achievements of the game were made public.
Will they be easy or difficult? If these achievements are anything like those found in Remedy's Quantum Break, then they may be acquired rather easily by playing the campaign just once or twice.
These achievements are each accompanied by a description, which, although not very clear, may spoil the experience a bit. If you want to play Control without knowing anything about the plot of the game, we recommend you not to read this list.
Here are the Xbox One achievements for Control:
Astral Construction – Construct a Weapon Form or Mod
Non-Standard Issue – Upgrade any Weapon Form to Level 3
Career Development – Unlock all 3 Personal Mod slots
The Importance of Synergy – Complete 5 Side Missions
Inter-Departmental Cooperation – Complete 10 Side Missions
FBC Crisis Solution Task Force – Complete 15 Side Missions
Paranatural Collection – Collect more than 100,000 Source
Interdimensional Defender – Killed 1000 Hiss
Parautilitarian – Unlock 1 Ability Upgrade
Expert Parautilitarian – Unlock 50% of the Ability Upgrades
Master Parautilitarian – Unlock 100% of the Ability Upgrades
Choose to be Chosen – Obtain the Service Weapon
Paranatural Powerhouse – Obtain the Launch Ability
Insular Telekinesis – Obtain the Shield Ability
Shifting Positions – Obtain the Evade Ability
Psychic Occupation – Obtain the Seize Ability
Rising Thought – Obtain the Levitate Ability
Ritualistic Thinking – Cleanse 5 Control Points
Ritual Intuition – Cleanse 10 Control Points
Discerning the Pattern – Cleanse 25 Control Points
Strange Collection – Collect 40 Collectibles
Record Keeper – Collect 80 Collectibles
Bureau Archivist – Collect 120 Collectibles
Altered Manifestations May Occur – Defeat esseJ
Aggressive Growth – Defeat Mold-1
Head of Communications – Defeat Mr. Tomassi
Living Archetypes – Defeat the Anchor
Astral Phenomena – Defeat Former
Welcome to the Oldest House – Complete Mission 1
Unknown Caller – Complete Mission 2
Directorial Override – Complete Mission 3
Old Boys' Club – Complete Mission 4
Threshold – Complete Mission 5
My Brother's Keeper – Complete Mission 6
The Face of the Enemy – Complete Mission 7
Finnish Tango – Complete Mission 8
Polaris – Complete Mission 9
Take Control – Complete Mission 10
Cognitive Intruder – Compel 10 enemies with the Seize Ability
Unstable Matter – Kill 50 enemies with the Launch Ability
Volatile Debris – Kill 10 enemies with the Shield Burst Ability
Proper Handling Procedures – Use Launch to throw a grenade or rocket
War Games – Complete 5 Board Countermeasures
Astral Tactician – Complete 25 Board Countermeasures
First On the Scene – Complete 1 Bureau Alert
Crisis Management – Complete 5 Bureau Alerts
[Source]