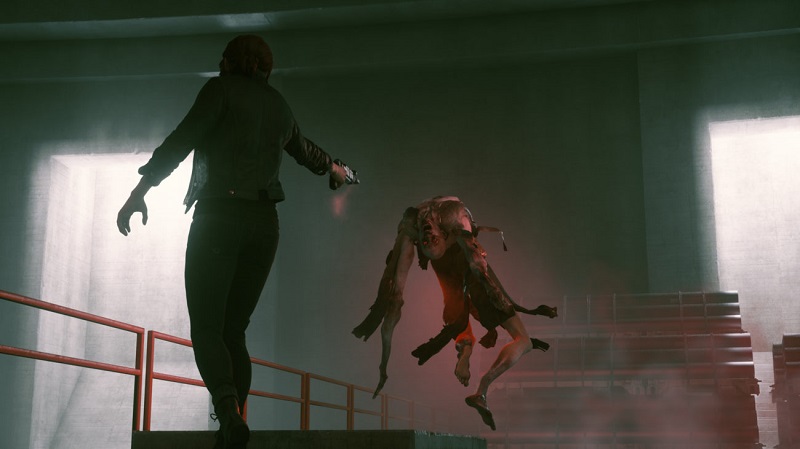 Mikael Kasurinen, developer at Remedy Entertainment, recently announced through a tweet that the studio's latest work Control has officially entered the Gold phase, which indicates to the end of the development period. On the tweet, Kasurinen proudly shows the Blu-ray disc with the writing "Gold."
It is done. New IP, new tech, new game structure, new direction, three platforms. And three years. What an achievement from the best dev team on the planet! @ControlRemedy pic.twitter.com/laFc0ocNvQ

— Mikael Kasurinen (@MikaelKasurinen) July 24, 2019
The photo is accompanied by a description in which Kasurinen explains that "It's done. New intellectual property, new technology, new gaming structure, new direction, three platforms. And three years to complete it. What an extraordinary result from the best development team on the planet!"
The new supernatural action game produced by the creator of masterpieces such as Max Payne, Quantum Break, and Alan Wake, will see us play the role of Jesse Faden, a young director of a US secret agency known as the Bureau. She will be in charge of facing a threat represented by a paranormal force. In Control, we will explore diversified environments and changing architectures in a profoundly unpredictable world, inside a vast New York building. All with a flexible and supernatural combat system that we can define and integrate with very particular features.
The world of Control will be completely reactive, we will be able to exploit the dynamic environmental destruction for exciting fighting possibilities and master complex powers to change the surrounding environment. We will immerse ourselves in a dark and brutal world where everyday reality has been corrupted by an unearthly force, making us weak and in constant danger.
We recall that the release of Control is scheduled for August 27 on PC, PS4, and Xbox One.