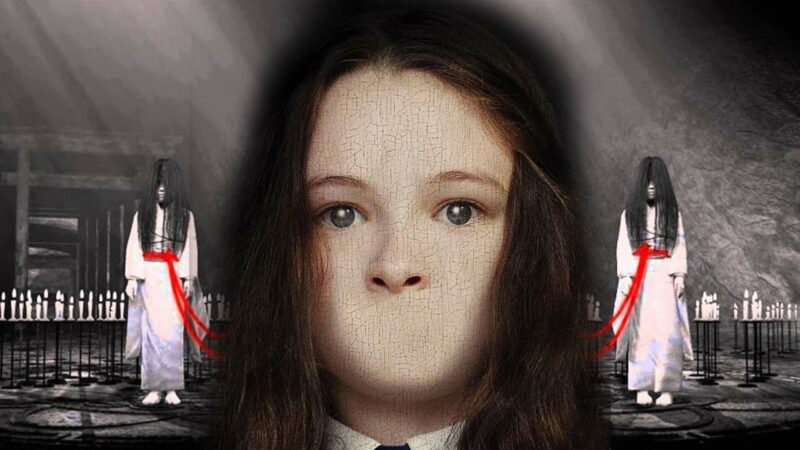 It's been a little while since we heard about this one, but it is fitting that it comes once again on the heels of a new explosion of Silent Hill game rumors. Christophe Gans (director of Brotherhood of the Wolf and the 2006 Silent Hill) announced all the way back in 2020 that he was in fact developing a third Silent Hill film. We didn't get a whole lot of information at the time, other than him saying that it will be "anchored in this atmosphere of a small American town, ravaged by Puritanism" much like his take on the first game. Finally, two years later, Gans has another update for us by way of an interview conducted by French website JeuxVideo.com. From the interview (translated by Google so forgive any weirdness):
I'm currently working on it. There were the Covid-19 years which finally forced us to stay at home. I took the opportunity to write two scripts. The script for a new Silent Hill movie that is totally independent from the two previous movies made and respects the way Silent Hill has evolved. Most of the time, these are stand-alone stories. Silent Hill is a bit like Twilight Zone, the Fourth Dimension, a place where anything and everything can happen. I worked on a new Silent Hill which is a Silent Hill of the year 2023 since the film would be released next year… in 2023… and not a Silent Hill as I imagined it in 2006. It is a Silent Hill for today's audiences while being ultra respectful of the saga. I am aware that Silent Hill is a very great video game franchise and a work of art in the noble sense of the term. The people who thought up Silent Hill put a lot of their guts into it. To know them well, they are extremely honest people. For me, it was important to design a Silent Hill in the light of the current public. It is clear that today's horror cinema no longer resembles the horror cinema of 2006. Good for that matter. Not that 2007 horror cinema wasn't good, but every genre is going through an evolution. I'm trying to take into account what I've been able to see recently, which is more original and more surprising in terms of horror films, and to see if in Silent Hill there are the seeds, or even the expression of that. Silent Hill has always been a game beyond the norm and ahead of its time.
It's interesting to hear him speak about how the film landscape has changed since his original 2006 film, which is over 15 years old now. The horror of the early 2000s was very action-heavy, and while I'd hardly call his original film that, it did have a lot of set pieces and didn't leave itself open to much of the psychological dread the games have always had. In our new landscape of horror cinema, it's quite possible he'd be able to explore that more now. With slow burn, psychological, and tension-focused horror like The Babadook, The Ritual and The Witch (hell all three of Robert Eggers feature films) that makes it all the more possible that a modern film in this series could lean more heavily on these aspects than either of the first two films did.
Interestingly, JeuxVideo also comments that this new film "is a reboot of the saga at the cinema. It is therefore in no way a sequel to the films of 2006 and 2012". This opens the door up to it of course being an entirely new story, or a (much suspected) adaption of Silent Hill 2. Having a screen and game adaption of Silent Hill 2 releasing probably around the same time would be interesting, but we'll just have to wait and see. At the very least we can be assured that whatever it is probably won't be anything like (or even acknowledge) the stunningly wretched Silent Hill: Revelation 3D from 2012, which Gans has stated he never even saw and refused to be involved with.
Along with all this, Gans also provided an update on his long in-production Fatal Frame/Project Zero feature film in the same interview:
What interests me is to reach a point of balance between video games and cinema. I'm not saying that I succeeded completely with the first part of Silent Hill, but the film was rather well received by the fans. However, these are relatively demanding. I think they understood that the film had been made by a gamer, but above all that I was trying to find the point of convergence between cinematographic and video game languages. That's how I worked on the script for the new Silent Hill, but also for Fatal Frame, Project Zero for us Europeans. That would be the next movie. By the way, the script is ready. Over the two years of Covid, there was a year of writing for Silent Hill and another for Fatal Frame. In both cases, I wrote under the supervision of the Konami and Tecmo teams.
It's interesting to hear that he had supervision from both parent companies of these legendary horror franchises. We still really don't know anything about his Fatal Frame film (besides it probably being released first), such as whether it's to be an original story or an adaption of one of the games. Personally, I'd love to see the second game, Crimson Butterfly, brought to screen — but any of the stories would probably make for pretty good cinema. There, of course, already exists a Fatal Frame film, which is a completely original story and just kind of okay, so I'm eager to see what another swing at the material could bring.
For now we'll just have to stick around and find out what Gans has in store for us on both fronts. In the meantime, the latest Fatal Frame game, Maiden of Blackwater, is available on everything right now, and Silent Hill just came out with four spiffy skate boards, so there's that.
[Source]