Check Out Seconds More of That Dumb New Doom Movie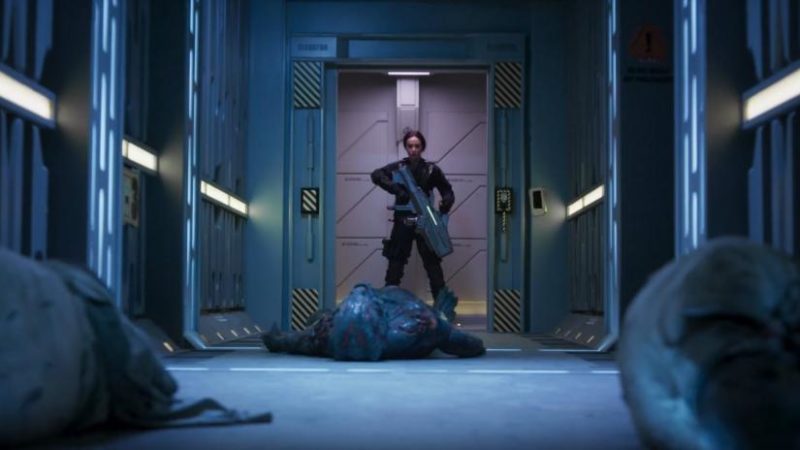 We've been talking about the awful looking Doom: Annihilation since its reveal (at the hands of one of the actors just… posting about it on Twitter) so why not continue. This isn't the first foray into live-action for Doom, there was the 2005 film (starring Karl Urban and The Rock), and of course who could forget Bill Gates superimposed onto footage of Doom. Both are sure to be leagues better than this. I'm sorry if I seem overly antagonistic to this new Universal Studios film, but also, fuck it, you know? Anyway, the official Twitter account released a new, very short, trailer for the film.
Step into the world of @DoomMovie with this exclusive sneak peek & see the full version on @DreadCentral. Pre-order Doom: Annihilation on Blu-ray, DVD, & Digital to own on October 1 https://t.co/dHjASkxXv7 #DoomMovie pic.twitter.com/rXt6ba57X3

— Doom Movie (@DoomMovie) August 15, 2019
Now, I'm not saying they lazed out on editing the trailer together (a process which would have required synching together footage of the film with audio clips to create a cohesive presentation that would act almost like a miniature movie on its own). I'm saying that they just took a bunch of dead-silent clips, cut them together, and overlayed music (presumably from the film) over top of it, a process which would personally take me maybe 15 minutes in iMovie. Listen, I'm sure hundreds of very talented people worked very hard on this film, and I'm glad that they had a good time, got paid, and will be able to add a mid-sized direct to DVD Universal sci-fi action movie that the property owner of the video games publically disavowed to their resumes. It just looks a bit crap is all. On a positive note, the demons do look better than zombie mutants from the original film, so at least it has that going for it.
Doom: Annihilation releases across DVD, Bluray, and digital October 1st. I'll for sure be watching and reviewing it. I'll do my best to remain unbiased. We'll probably end up recording a commentary for it just like the original film, though. If a terrible movie releases in the woods, and nobody bothers to go see it, does anybody care?