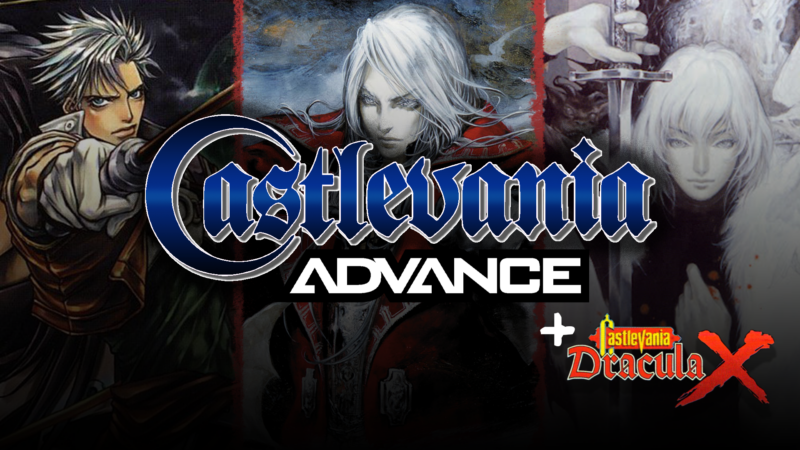 Update: The Castlevania Advance Collection was officially revealed during today's Nintendo Direct livestream, and is currently available on Nintendo Switch, PS4, Xbox, and PC for $19.99 USD.
While the gaming world has been waiting for a truly new entry in the storied Castlevania franchise since 2014's Lords of Shadow 2, Konami has kept a fairly steady helping of remastered collections for fans to sink their teeth into. Enter the recently leaked Castlevania Advance Collection, which (thanks to a leak back in June) we've been keeping an eye on for more information, and at last, we have some new details to get hype about! The Taiwan Digital Game Rating Committee released (and quickly removed) ratings information and a short description clueing us into what we can expect from this new bundle.
Coming to Xbox One, PS4, PC, and Switch, Castlevania Advance Collection reportedly contains Castlevania: Circle of the Moon, Castlevania: Harmony of Dissonance, and Castlevania: Aria of Sorrow. The GameBoy Advance trilogy is often looked back on as being some of the absolute best of Castlevania's "Metroidvania" titles, with all three hitting an average of about 80-90% on Metacritic, and setting the stage for the DS titles as well (as it introduces Soma Cruz, the future-time reincarnation of Dracula). Konami also appears to be adding in quality of life changes, such as a "rewind" function.
Strangely, this collection also includes the SNES title Castlevania: Dracula X. Known as Rondo of Blood/Vampire's Kiss in the West, Dracula X has technically already been released as part of these collections thanks to Castlevania Requiem, which features both the original PC Engine CD version of Rondo of Blood, along with its sequel, Symphony of the Night. This will technically be the SNES game's first re-release in the West, so why not.
[Source]