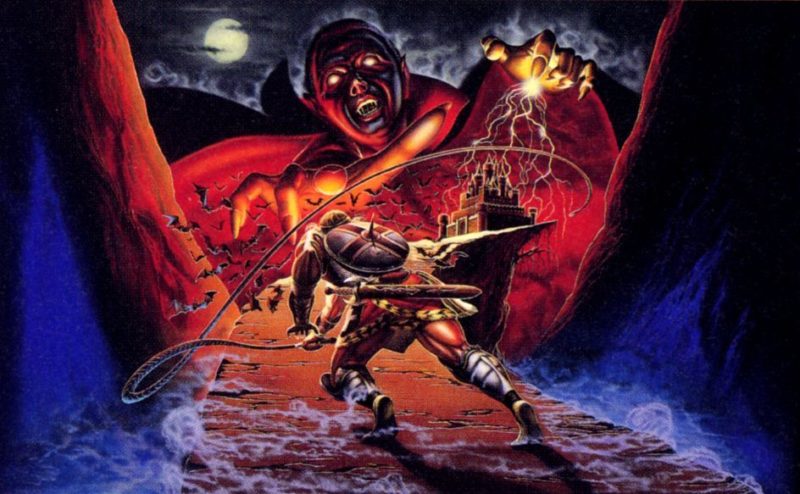 Huh, well, leave it up to Konami to still find a way to make this not as great as it could have been. For Konami's 50th Anniversary, they'll be collecting several of their franchises into "anniversary collections" (the Anniversary Collection series, their site calls it) — Arcade, Contra, and of course, Castlevania. The Anniversary Collection was announced earlier in the year, and now finally has the full line up of games that will be included and the pickings are slim.
Castlevania
Castlevania II: Simon's Quest
Castlevania III: Dracula's Curse
Super Castlevania IV
Castlevania Bloodlines
Kid Dracula
Castlevania the Adventure
Castlevania II Belmont's Revenge
Admittedly, this is a pretty good collection of just the original, pre-Metroidvania titles in the series, but I can't help but feel its a bit lackluster. The real standouts here are Bloodlines (the one and only Sega Genesis entry, and a really great follow up to Super CV4) and the GameBoy Castlevania games — but the lack of any of the Metroidvania titles feels like a bad call. Games like the GBA and DS games being left to rot on those systems is depressing as hell — not to mention poor Adventure Rebirth, vanished in a puff of smoke with the rest of the WiiWare shop. I get ROB and SOTN not being here since they just released in their own collection, but the others feel like a huge shame. It will really come down to pricing, which has yet to be announced. I'd buy this collection of 30-year-old ROMs for maybe $15, but pushing it to $20 (and especially above $20) would be egregious. We'll see, obviously, faith in Konami is rocky at best right now. I'm also curious how well the GameBoy entries will hold up on a TV, as their resolution is obviously even lower than the NES games. We'll see we'll see we'll see.
[Source]