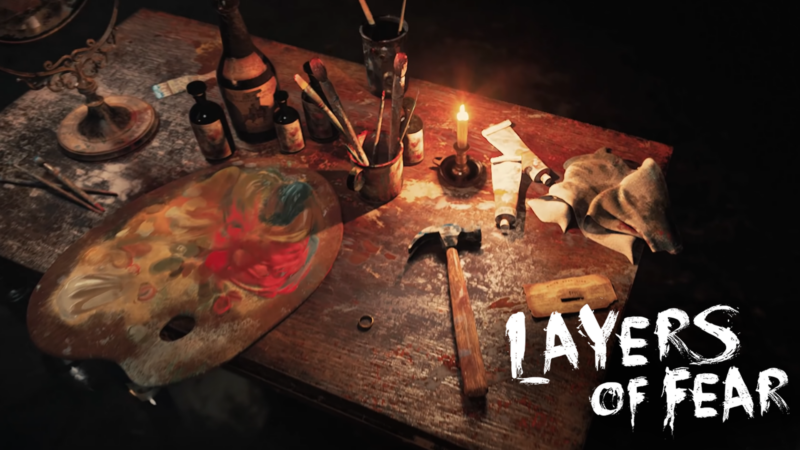 It's been a few months since the last time Bloober Team (developers of the acclaimed Layers of Fear, and more recently The Medium) appeared in the press — and thankfully that has finally changed. As part of a statement released by Bloober Team president Piotr Babieno, we now have an update as to both their upcoming slate of games (sort of) as well as their future plans in general. These come from a Google translated version of the original Polish, so please excuse some translation weirdness:
"For the years 2022-25 we will be developing two large projects as a company: project B (formerly Project "Black"), on which we are working together with Konami, and project C is our own IP, we have been working on this title for some time. These will not be games the size of The Witcher or Cyberpunk 2077, but we want to create AAA games in our genre. We focused on psychological horror, and now our plan for the next 5 to 7 years is to become the leader of horror movies in general. We want to make games that will aspire to the AAA segment. (…) Games are also supposed to be more action-oriented

In five years we would like to be in a place where there are companies such as Naughty Dog or Bungie. We want to have a very stable financial situation and we have succeeded because of the contracts that we have established. We have enough resources to carry out projects without the need to obtain additional financing, but at the same time we want to be independent."
It's worth taking note of that "Project B" title, which is the game they're working on in partnership with Konami — which many suspect to be a new Silent Hill. There had been some confusion as to whether or not the partnership was indeed a game, as they described it as a "strategic cooperation" when the official announcement was made, but this clears that up for good. Whether or not it's Silent Hill remains to be seen.
On the other end of this, Bloober Team also showed off a new Layers of Fear project slated for next year — specifying that it's being built in Unreal Engine 5. The new teaser has revealed that it will be revisiting The Painter from the original game, however under what context is hard to say. Check it out:
"Layers of Fear was a breakthrough project for us. It paved the path for Bloober Team and began our rapid growth, allowing us to explore more stories we've wanted to tell. I'm really glad we're coming back to this world, wiser and more experienced. For me, it's important that we make this announcement during the Tokyo Games Show, as for many of us Japan is the cradle of psychological horror games. As a studio, we also have two other projects in the works, one in production and one in pre-production."
We originally gave Layers of Fear a 7.5/10, and its sequel (which revolves around a different character and art medium) an 8.5/10, so we're eager to dive into the paint once again. Either way, its exciting to see Bloober Team has such robust plans for their future, and that we already have confirmation of one title heading our way next year.
[Source 1]
[Source 2]