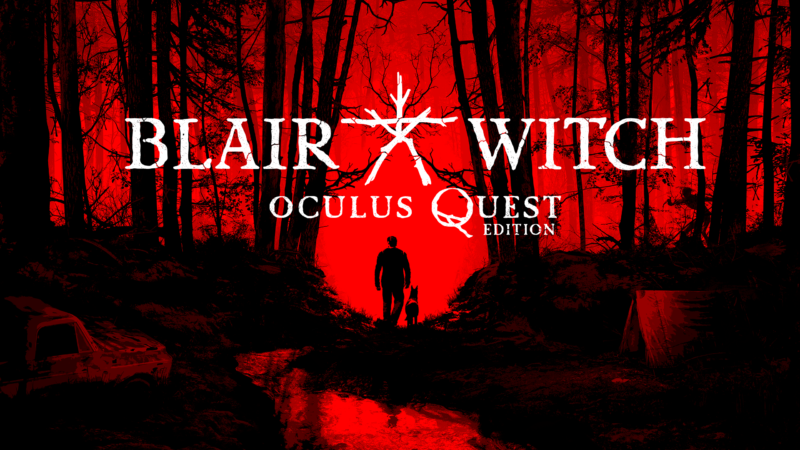 To my utter joy, Bloober Team's Blair Witch, which we gave a glowing 9/10 score last year, will soon have a VR edition for Oculus Quest! This will be the game's first time on a VR platform, and the prospects are… terrifying if I'm being honest. I've been aching for a serious horror game on my Quest since the day I bought it, and this has me antsy to try it (especially as a fan of the original film and this game).
Check out the trailer and press release:
Today, Bloober Team announced that Blair Witch: Oculus Quest Edition, a brand-new version of the Blair Witch story built specifically for the VR experience, will be coming to the Oculus Quest platform on October 29th, 2020 – just in time for Halloween. Blair Witch: Oculus Quest Edition will be available in the Oculus Store for $29.99.

Blair Witch: Oculus Quest Edition is a new version of the Blair Witch story, built specifically for VR from the creative minds behind the critically acclaimed Layers of Fear. It is a story-driven, psychological horror game where users experience first-hand the toll that fear can take on the mind through an original story inspired by the cinematic lore of Blair Witch.

The Blair Witch story has been rebuilt for the Oculus Quest platform to offer a uniquely immersive and horrifying VR experience. With environments redesigned for more interactivity, users will experience the eerie atmosphere of the Black Hills Forest like never before. These cursed woods will awaken your darkest fears.

The redesigned environment introduces new creature encounters, sounds, and in-game events that are guaranteed to scare users. The game also features improved mechanical elements, enabling users to:

Catch, throw, or stack objects on top of each other

Use a marker to draw on paper and other objects

Break branches

Open drawers, doors, gates, and car trunk as well as locks and padlocks

With a new control system and added mechanics for your companion dog, Bullet, users can immerse themselves further in the Blair Witch story by:

Petting Bullet to make sure he knows he's a good boy

Changing up his look with a variety of new collars

Giving Bullet treats, in the VR edition, he'll take them right from your hand

Bullet can help you track scents through the forest, just give him an object to sniff

Enjoy the company of your best buddy and shake his paw any time

Designed with the Oculus Quest platform in mind, Blair Witch: Oculus Quest Edition supports higher resolution and high-quality textures made possible by the power of this new hardware.
Consider me hype! Knowing that the game has been somewhat redesigned for VR makes me even more interested in trying it, as opposed to simply being the same game but now with VR visuals. I'm especially excited to try the camera, which has all sorts of possibilities creatively in a VR space. Releasing just in time for Halloween on October 29th, I guess I'll just have to listen to that fabulous soundtrack a bunch more in anticipation. Seeing that Blair Witch: Oculus Quest Edition will also launch on additional VR platforms is a big plus for SteamVR users. Bring on the fear, Bloober.