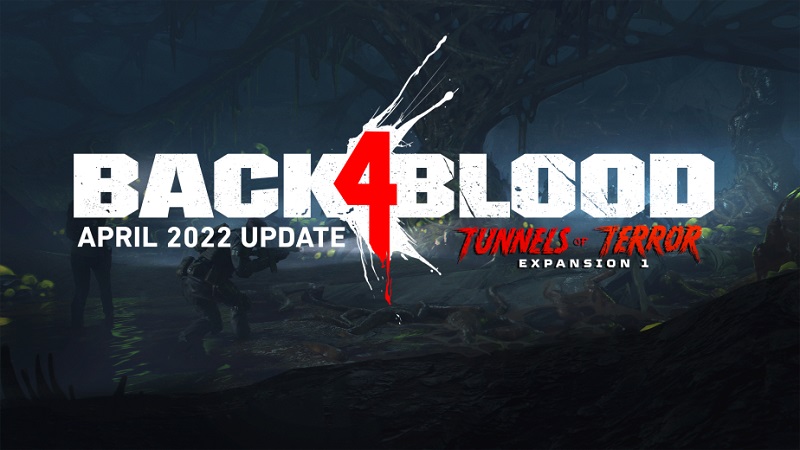 Despite having mixed reviews on Steam, Turtle Rock Studios' Back 4 Blood enjoyed a brief moment of popularity when it was released last October.
Dubbing itself as a spiritual successor to the Left 4 Dead series, Back 4 Blood wasn't quite up to par with its progenitor. In particular, its difficulty curve was criticized to the point where the developer attempted to nerf it. That being said, it still has a pretty solid fan base. Turtle Rock Studios has promised a lot more content, with the first of these going live recently.
As part of a sizeable April update, Back 4 Blood's first major expansion, Tunnels of Terror, comes packed with lots of new extras. The patch notes make for some interesting reading. One of the new features is the inclusion of the Ridden Hives, which are underground labyrinthine lairs, as well as a new difficulty called No Hope, which is described in the notes as "relentless" (as if the game wasn't challenging enough).
There are also new player and corruption cards, new weapon and character skins, and updates to the enemy spawning that involves increasing the cooldown time between some spawns. Of course, there are also the obligatory bug fixes, including sorting issues related to supply lines, matchmaking, and some general campaign tweaks. Honestly, there are way too many changes and implementations to go through in this one article. All information can be read in the official patch notes here.
Those who have the game should start to see the new update rolling out. While waiting for the patch to download and install, you can check out our Back 4 Blood review to see what we thought of it.