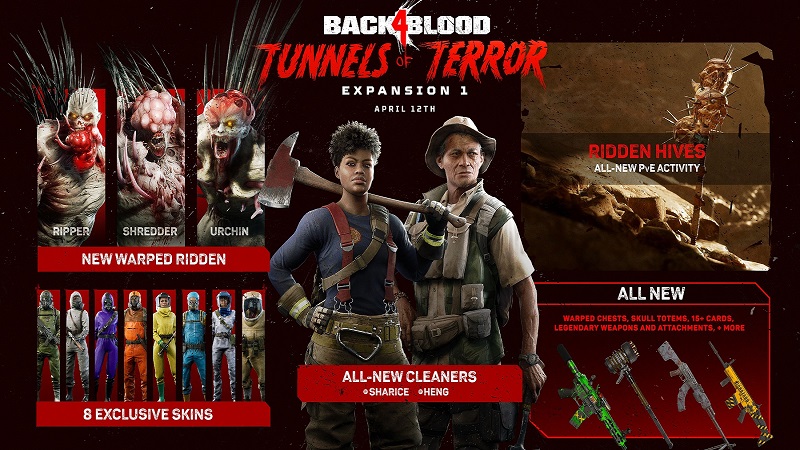 Turtle Rock Studios' Back 4 Blood was a chance for players to relive the glory days of the Left 4 Dead franchise. Nothing was more fun, frantic, and violent than the Valve series, and the new title attempted to rekindle an era in gaming where shooting zombies were all the rage. Upon release, some felt B4B was lacking in certain places, especially with regards to the difficulty and way too many special infected enemies respawning. That aside, however, it's still a pretty kick-ass game and a worthy successor to the Valve series.
Recently, it was announced by Warner Bros. Games that Back 4 Blood has managed to surpass 10 million players since launching last October. That's no small feat.
Alongside that stellar achievement, there's some upcoming DLC scheduled to release on April 12. Tunnels of Terror will see players take on the Ridden again, only this time they'll do so in labyrinthine tunnels, as the name suggests. This first major add-on from the developer will also introduce a new enemy: the Warped Ridden.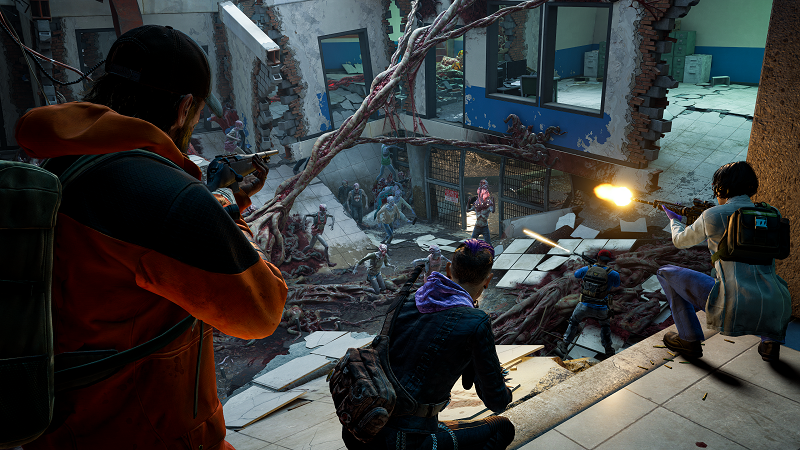 On top of that, there will be two new Cleaner characters players can choose from, including Sharice, who is described in a press release as an "ax-wielding firefighter," and a "tough as nails, no-nonsense restaurateur" called Heng. Tunnels of Terror will also be bringing with it some new skins, weapons, cards, "and more," so it's looking like it's going to be a pretty beefy bit of DLC.
In terms of the new Ridden enemies, the studio elaborated on what to expect:
To claim exclusive loot and rewards only offered in Ridden Hives, players must outmaneuver and overcome the daunting new Warped Ridden, including the landmine-setting Urchins, monstrous Shredders, and damage-dealing Rippers. The new Warped Ridden variants are also playable in PvP Swarm mode.
For anyone who really enjoyed Back 4 Blood towards the latter part of 2021, this is a new opportunity to dive back in. In the meantime, feel free to check out our review of the game here, and don't forget that Tunnels of Terror will be rolling out to PCs and console ports next month.