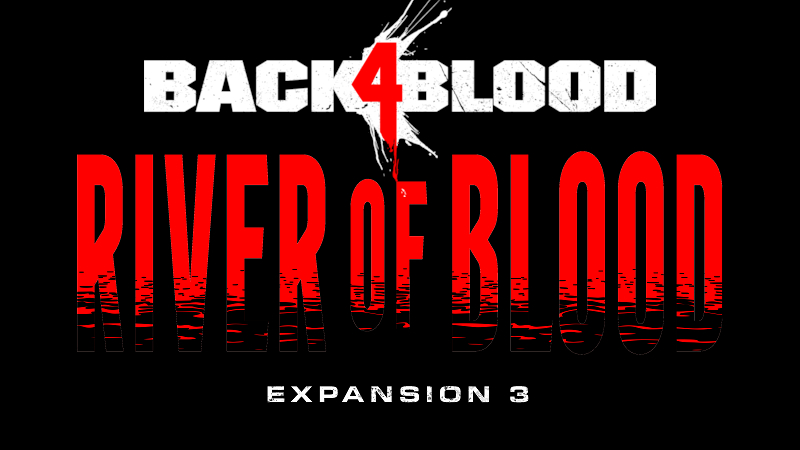 The folks at Turtle Rock Studios are keeping the Back 4 Blood train moving with the announcement of a third DLC coming soon. Called "River of Blood," this next expansion will feature a brand-new campaign, which will have five maps. There's also a new cleaner called Tala who will, according to a recent press release, be accompanied by a "friendly Tallboy" called Jeff. There's also new weapons and weapon skins, accessories, and cards.
On top of that, the DLC will also come with "Trials of the Worm," which is a free update for the game. This will be a co-operative PvE mode, in which you and your team can earn Supply Points throughout a "four-map chain." Back 4 Blood has already had some DLC in the past: "Tunnels of Terror," which released in April, and "Children of the Worm," which came out in August. This next offering will be rolling out on December 6, and will be available as a standalone purchase, or as part of the Deluxe and Ultimate editions of the game.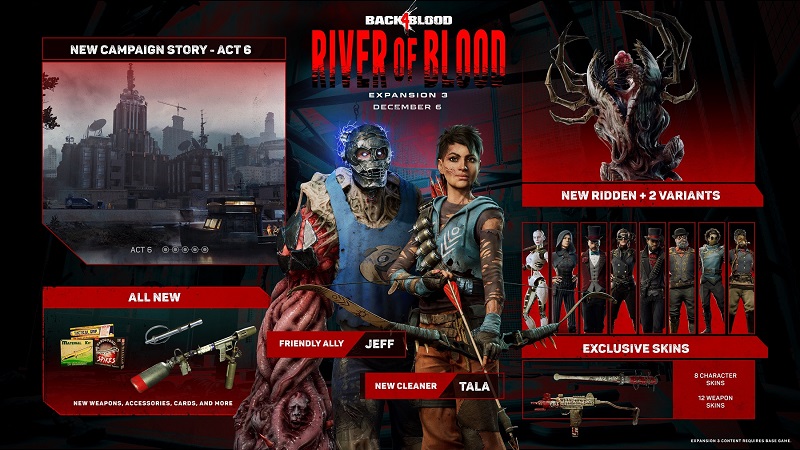 If that wasn't enough, the Back 4 Blood Holiday Event will be returning at the same time, and will run through to January 4, 2023. During the event, you'll have the opportunity to "enjoy the festive decorations" of Fort Hope, and engage in other activities befitting the December period.
Upon its release last year, Back 4 Blood seemed to be lacking that certain magic that made the Left 4 Dead games, Valve's spiritual predecessor to B4B, such a hit. In our review, we expressed concerns about weak AI, buggy gameplay, and inconsistent pacing, though it's a little better these days. Generally, it's a decent co-operative zombie shoot 'em up, and "River of Blood" shows the studio is only too keen to add more content. For a price, of course.