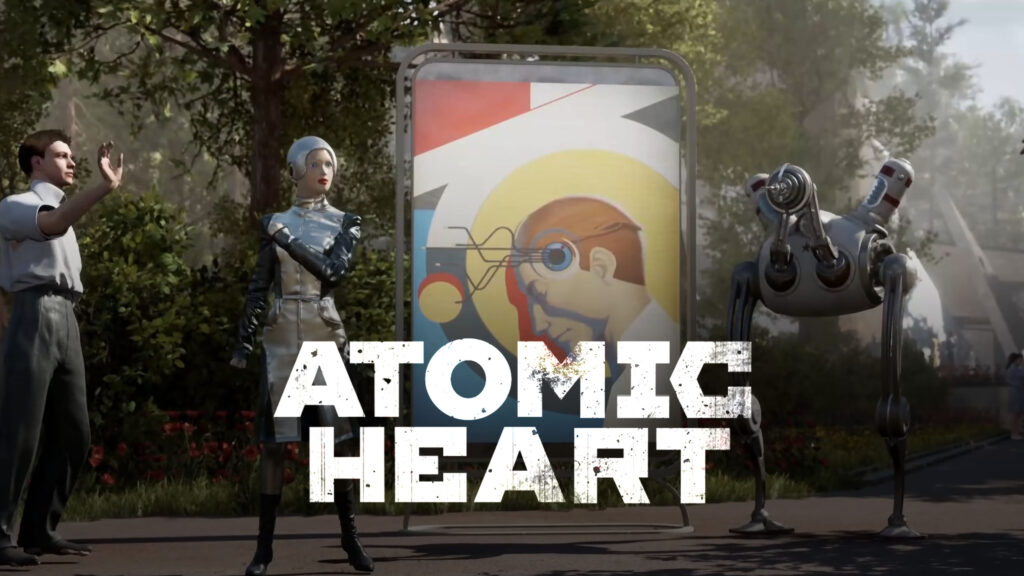 Atomic Heart is still beating, and it won't be too long before you can venture into the Soviet-inspired sci-fi-horror-FPS for yourself.
Every now and again, Moscow-based developer Mundfish's Atomic Heart gives a little sign of life, to let us know that it is still alive. Saying that development on the game has been without any issues would be an understatement, after reports surfaced in 2019, alleging monetary problems and layoffs within Mundfish in 2018.
Taking a look at the new trailer, the game looks absolutely spectacular and just ridiculously insane in all the best ways possible. Trying to describe the number of bonkers things going on in this video, would not do the game justice, so it's best to check out the trailer right here.
In addition to showing off new gameplay, the trailer at long last gives us a release window. Given the state of affairs in the world and especially the shaky history of Atomic Heart, in particular, not naming a precise release day is probably the safer choice.
In light of that, Mundfish has decided to only let us know that the game is meant to be released in one of the months ending in "ber" of 2022, leaving us somewhere between September and December. Of course, a lot could still happen until then, and the game's release might be pushed back yet again.
Atomic Heart will be released for Microsoft Windows, PlayStation 4, PlayStation 5, Xbox One, and Xbox Series X | S.