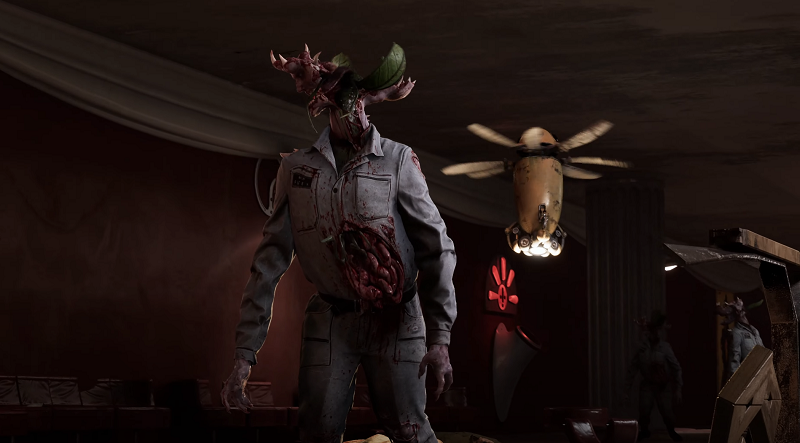 Atomic Heart's development has been fairly hush-hush since it was announced in 2018, but thanks to NVIDIA's continued partnership with developer Mundfish, we at least know that it's coming along … and that it's pretty!
NVIDIA has released a brand new trailer for the Soviet-themed horror adventure game, showcasing even more of the game's bizarre visuals and ray-tracing effects. In the trailer, we get a look at the ostensive protagonist of the game as he faces off against some weird monsters. Plant zombies, creepy crawlies, and vascular dog-things — paired with apocalyptical low-fi Soviet-era environmental design — all make for an unsettling world.
As with each trailer, Atomic Heart continues to intrigue, though we've still seen so little. The new trailer does not indicate when the game's release may be, but it does make a point to promote the game's Steam page for wishlisting. Hopefully we hear and see more very soon.