E3 2015: All sorts of coolness coming to Killing Floor 2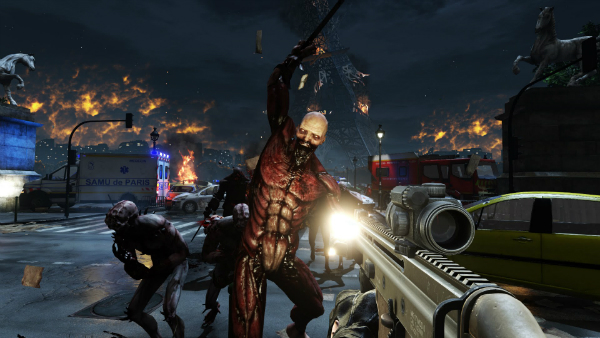 Howdy folks. It's been some time since we last spoke! As always, I'm excited to bring you new Killing Floor 2 news. Sometime soon we will be getting a hefty update,  confusingly labeled as a"Free content update." Of course, it's all supposed to be free since these are updates bringing us closer to the actual release, but let's chalk it up to strange market-speak.
Included in the new "Incinerate N' Detonate" update: two perks (Firebug and Demolition, how I've missed you!), two maps, more support for custom maps, and the beautiful news that there will be no stat resetting. Now I can play without fear of a progress wipe! There will also be an improved gore system so you can wade through entrails like a champion.
I'm ready for this. I need the new content. Hook it to my (freshly mutilated dismembered arm's) veins.