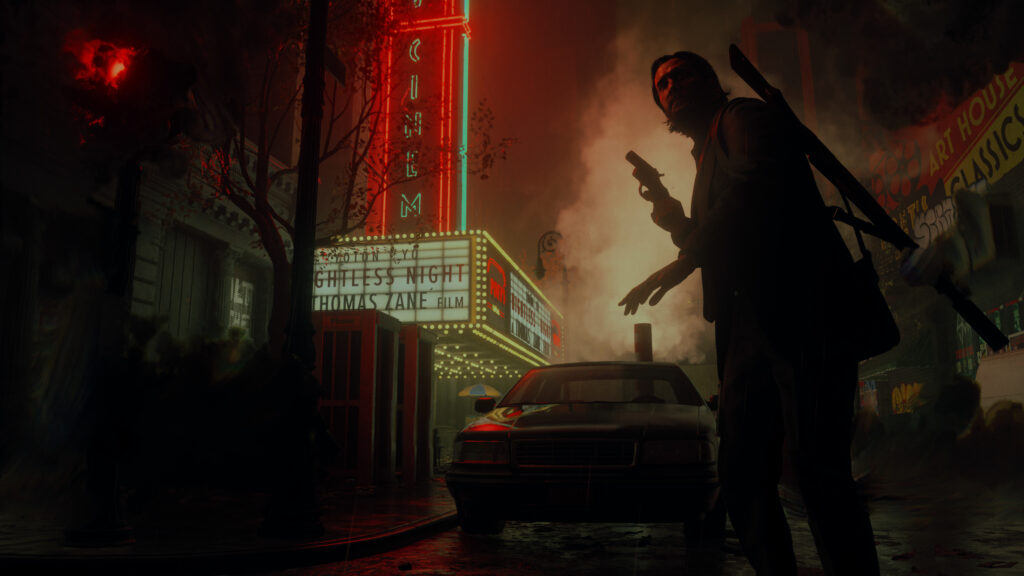 Like many of you, I was one of those spellbound gamers when the original  Alan Wake released over a decade ago, creating a cult following that clamored for a sequel. It took Remedy years and plenty of pit stops (and coffee) to deliver, but we've finally arrived at release day, October 27th, for Alan Wake 2, a title that in many ways is looking to be Remedy Entertainment's magnum opus.
Featuring a phenomenal cast of motion capture actors and voice actors, a thematic soundtrack and rich visuals that take advantage of next-gen graphical capabilities, Alan Wake 2 has released to stellar review scores. Now, it's up to gamers worldwide to take the title for a spin.
According to the press release:
Alan Wake 2 pushes players into a psychological horror story from the perspective of two playable characters. Saga Anderson risks her life to solve a deadly mystery of murders in the Pacific Northwest while Alan Wake attempts to rewrite his reality to escape the depths of the Dark Place, a nightmare version of New York City.
We have extensively covered Alan Wake 2 since discovering the title was in development, and are excited to play it for ourselves seeing as it has taken on the survival horror formula reminiscent of some of our favorite series, including Resident Evil. There is a unique mystique to the game given the Finnish background of its developers and the overlap with Control, as the two Remedy titles are part of a shared universe.
Along with being able to review notes and files in Saga's mind place, players can traverse the Dark Place as Alan himself, something we've all undoubtedly been waiting for. It remains to be seen whether or not Alan will finally escape his fate, but this is an outcome we will surely discover for ourselves. And hopefully, have some chilling fun along the way.
Alan Wake 2 is now available on the PS5, Xbox Series X|S, and PC via the Epic Games Store.
Let us know in the comments whether you're playing and on what console, and continue to rely on us for more coverage, including a comprehensive review of the game.
You can view the new launch trailer below.