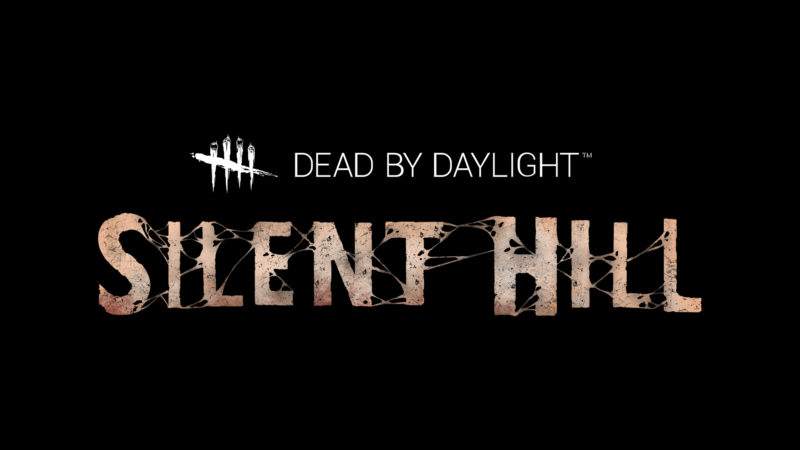 Despite it not yet being June, earlier this week an incredibly shocking game announcement dropped: a Silent Hill-themed DLC for asymmetrical multiplayer horror game Dead By Daylight is coming! Fans of the (possibly resurrected) survival horror series and Dead By Daylight were shocked to see such a collaboration, particularly because many felt that we had seen the last of Silent Hill. Well, Konami wasn't kidding when they said they weren't closing the door to the Silent Hill franchise.
Following the Dead By Daylight announcement, we reached out to the developer and were put in contact with Behaviour Interactive's Mathieu Cote (Dead By Daylight's Game Director) and Dave Richard (Creative Director). Check out our interview below to get an idea of how Silent Hill found its way into Dead By Daylight.
Q: How did the Silent Hill collaboration come to be? Were there any guidelines from Konami (like a Lore Bible) that you had to follow?
Mathieu Côté: On the first call we had with them, it was obvious that we both felt it was a good idea. There was no need to sell or convince. We were really thrilled for this opportunity and it was a pleasure to work with them. Obviously, there were a few guidelines and limitations but Konami was very open to us being creative. I think they quickly realized that a lot of us were huge fans of Silent Hill and I think they quickly trusted us to be respectful in our treatment of their property.
Q: This will be Dead by Daylight's first video game IP crossover, and it's a pretty major one at that. Do you believe this will lead into potentially seeing more horror game crossovers in the future?
Mathieu Côté: Well we have had the honor of introducing BIll Overbeck, from the very awesome Left 4 Dead game a while back but this was our first full chapter based on a video game. At this point, for us, it's more a matter of finding cool, interesting characters and universes, no matter what medium they were created in. Films, shows and video games are all amazing ways to tell stories but there are others out there. It doesn't matter to us if the content is good. Anime, books, whatever. If it's awesome and we think it would make sense in DbD, why not?
Q: Pyramid Head creator Masahiro Ito has famously expressed that he would personally like to stop seeing his creation used as a mascot (of sorts) for the Silent Hill series. Was this a factor in deciding which Silent Hill creature should be the new Killer? How do you balance such a sentiment like that with the fact that Pyramid Head is the most recognizable creature from the series?
Mathieu Côté: When it comes to translating a universe into a new DbD chapter, many factors come into play. For us, and for Konami, it made sense that Pyramid head be featured as a killer. In a very real sense, things in the world of Dead by Daylight are only created as nightmarish representations of themselves. Without going into the details of it, we are talking about an alternate universe of sorts where the essence of a thing is recreated. If someone had a nightmare after playing Silent Hill, there's a good chance that it could look like that.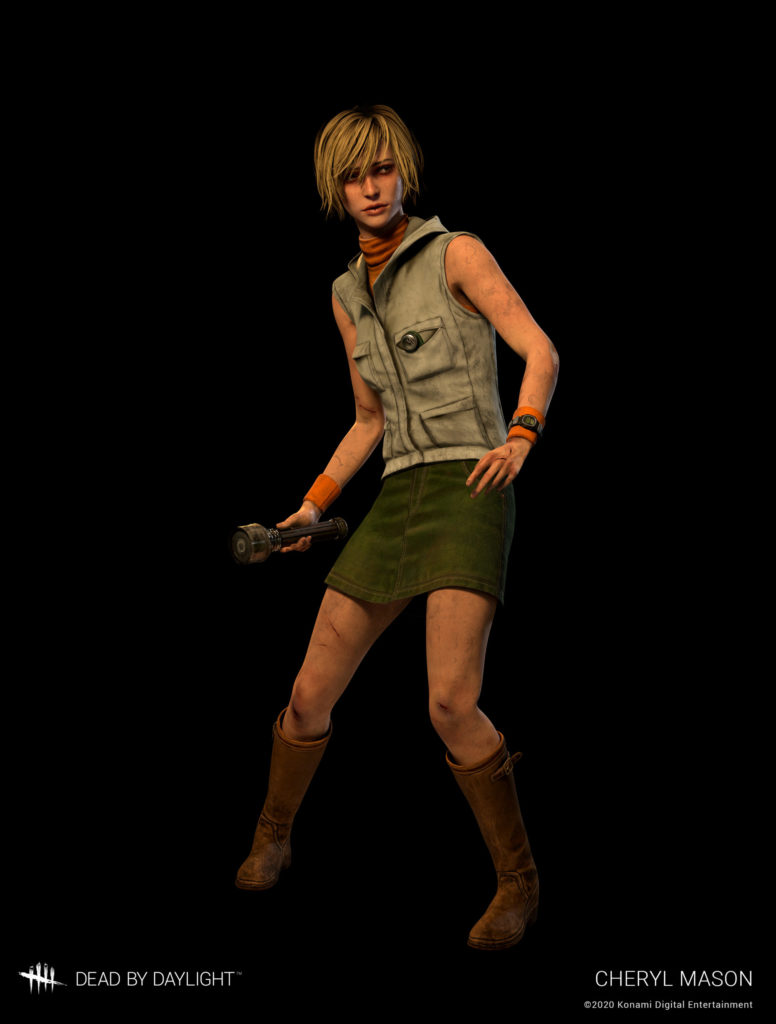 Q: Why choose Heather/Cheryl as the survivor rather than James Sunderland?
Dave Richard: We considered a few characters. Cheryl's intimate link to the God and cult of Silent Hill and to that specific narrative made her really interesting to feature as a survivor. Her combative nature makes her an interesting character to control as a survivor. We also wanted to feature the first 3 instalments in DBD. That was a challenge to make sense of it, but like we describe in the previous question, in the realms of The Entity, worlds collide.
Q: How did you go about choosing from the many iconic locations in the Silent Hill series for the new map?
Dave Richard: For us, Midwich from SH1 is the first real look into the nightmare of Silent Hill. At the time of its release, there was nothing like it. The visuals and horror elements of Midwich were hard-hitting. The kids-monsters, the lone ghost, hanging bodies, the cat in the locker, the clock tower and, of course, the air-raid siren when travelling through it made it one of the most memorable locations of Silent Hill. More than an icon, the nostalgia is strong with this location.
Q: How does Pyramid Head differ from existing Killers? How does Heather work as a survivor?
Dave Richard: Like all killers, PH brings new gameplay for the killer-players and a new way to survive for survivors. His 2 unique abilities will keep survivors on their toes and will make them think twice before taking risks. His range attack can go through collisions at short range making him lethal in every corner of a map. His power to create trenches around the level will make the survivor map navigation more arduous. Going through the trench afflicts them with the torment killer effect which makes them prone to PH's judgement. PH can skip the whole transporting/hooking phase of the killer loop when survivors are tormented. He instead sends them instantly to the cage of atonement to get sacrificed.
Q: The art design for the new DLC looks like it's mainly inspired by the original Silent Hill games. However it does retain some elements from the movies as well. How did you decide on the look and feel of the DLC and which art style to use?
Dave Richard: The team only used the games as references. It was an absolute blast to re-imagine a map from the PlayStation 1 era and bring it to the glorious details of today's game engines. Players will also see that PH visual design is the original character from SH2 and Cheryl's look is also coming straight from SH3. We're delighted to have been able to welcome these classic game characters in DBD!
Q: With the new Legendary Outfits, are there plans to add more in the future to existing characters or even more to the new Silent Hill characters?
Mathieu Côté: Absolutely. This a new feature for the game, not just the chapter. It is introduced with this first one for Heather but it will be applied to others. You can expect Legendary outfits to come for our original creations and licensed properties alike.
Q: Dead by Daylight's formula has proven itself to be quite popular even four years after release, but we're still curious: can players expect a new game mode in the future?
Dave Richard: Never say never, as the game and its community grows, who knows what can happen ?
Thank you to Behaviour Interactive for taking the time to speak with us. The Dead By Daylight Silent Hill DLC releases for all versions of the game on June 16th but is available to try out on the PC version's public test build right now.