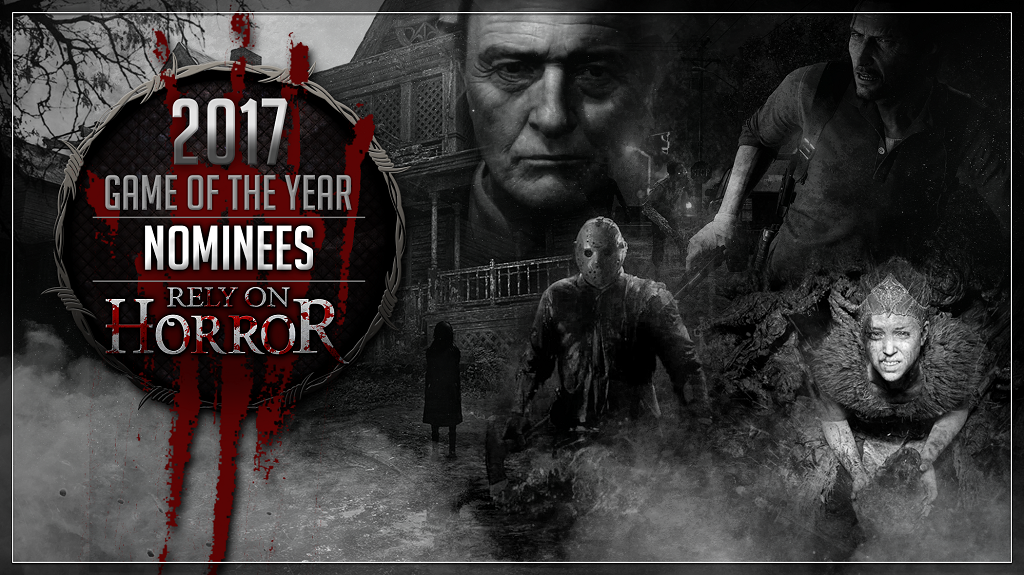 2017 was an amazing year for video games, and surprisingly so for the horror genre as well. We've seen new and unique indie horror games surprise us out of left field and the return of classically-inspired survival horror from some big studios. As we approach 2018, the Rely on Horror staff will once again reflect upon the past year and decide which game will receive the Rely on Horror 2017 Game of the Year award! But before we announce our winner, we're announcing our top five GOTY nominees (as voted by our staff). Here's the list below (in no particular order):
Have your own Horror Game of the Year? Let us know! In addition to announcing our own nominees, today the Rely on Horror 2017 Community Game of the Year award poll is now open. Simply fill out this form (embedded below). The form includes our GOTY nominees and as many horror games that came out this year that we could remember. If your favorite horror game of the year isn't on the list, simply add it under "Other". FYI – you must be logged into a Google Account to see, fill out, and submit the form that's embedded below.
We'll announce our Game of the Year and the Rely on Horror Community Game of The Year on December 29th.