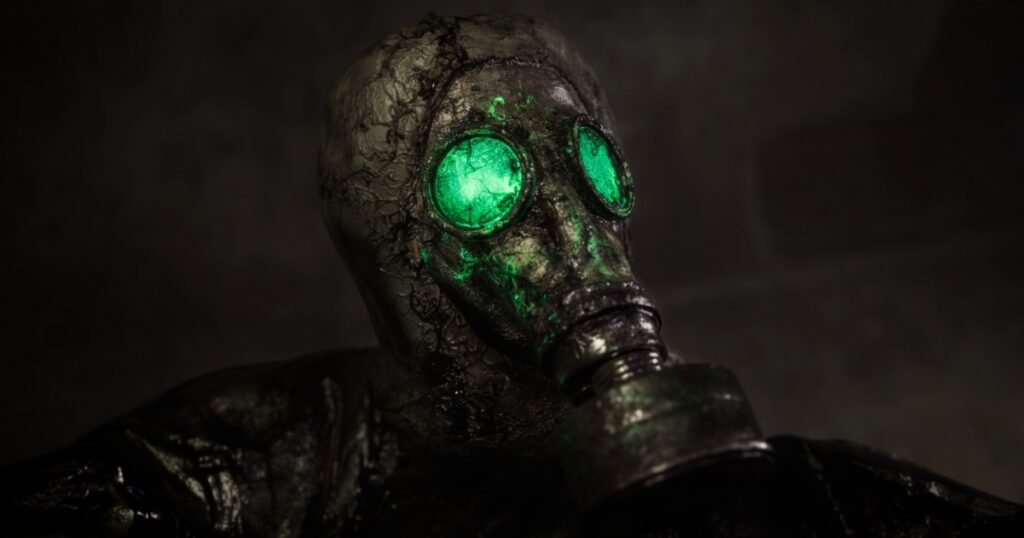 In a recent interview with GamesRadar+, the developer of Chernobylite, The Farm 51, shared some more details about their upcoming sci-fi survival horror RPG.
In the interview, creative director Wojciech Pazdur talks about the team's painstaking work 3D scanning real-life environments of the Ukrainian disaster area to include them in the game, saying:
We spent more than one year collecting the photos, videos, and 3D scans of the zone. With every trip to this place, we became more and more convinced that we'd found the ideal location for our next survival horror game.

The stories of people who witnessed the catastrophe made us think about what could be the background of Chernobylite heroes, and in 2017 we wrote the first draft of the design doc that ultimately turned into the gameplay prototypes, tech demo, and following production.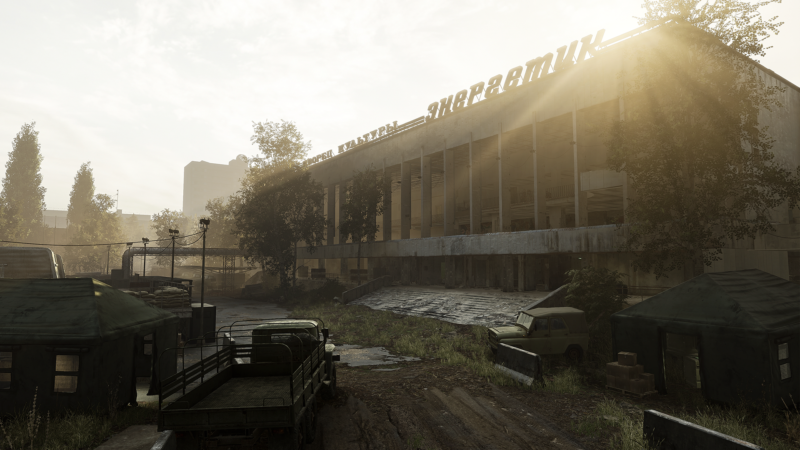 Pazdur goes on to say that:
Chernobylite was supposed to be a more story-driven survival horror experience but the more we developed the possibility to explore Chernobyl's Exclusion Zone, the more we realized that the game should grow with its non-linearity and freedom of choice, and feel like a mix of classic and modern RPG games.

Getting to spend so much time in the Exclusion Zone and processing the excessive amounts of data collected on the trips to Ukraine was the biggest production challenge we had in our entire developer's history. And for some people involved in this part of the production, it was the most adventurous period of their careers.
For the full interview, head over to gamesradar.com.
We've been keeping track of Chernobylite for a while now and it really looks to be shaping into something special. Its unique blend of sci-fi survival horror gameplay and an accurately modeled recreation of the Exclusion Zone make it one of the most anticipated titles of 2021. For those who are unfamiliar with it, below is a list of some of the game's main features.
Exploration. Find the beautiful and horrifyingly accurate 3D-scanned recreation of the Chernobyl Exclusion Zone.
Non-linear plot. Immerse yourself in the thrilling science-fiction horror story.
Making decisions that impact the world. Ally or fight with residents of the Zone, but whatever you do, never fully trust them. Remember – everybody has a hidden agenda. Always.
Team building. Support your companions, and they will support you. Otherwise, you're dead on arrival.
Survival. Face natural and supernatural threats, sometimes coming from places you can't yet understand.
Crafting. You decide: take care only of your basic needs or expand your possibilities by making weapon modifications, using tools, and constructing advanced devices in your base.
Changing the past. Using your special device allows you to change your previous choices, but playing with an alternate reality will affect your whole gameplay. Sometimes it means fighting against the savage creatures pouring from other worlds.
Gathering information. Investigate and collect data with a set of sophisticated environment and substance analyzing tools. What you'll find may (or may not) impact your future choices… or make you want to change your previous ones.
Chernobylite will leave Early Access and launch on PC (Steam, GOG, Epic Games Store) for $29.99/€29.99/£23.99 on July 28th, 2021, with PlayStation 4 and Xbox One versions coming later in the summer of 2021. Chernobylite will also be coming to the Xbox Series X/S and to PlayStation 5. So, stay tuned for more details.
Source: GamesRadar+