New Resident Evil 3 Jill Valentine statue coming in 2013, take my money!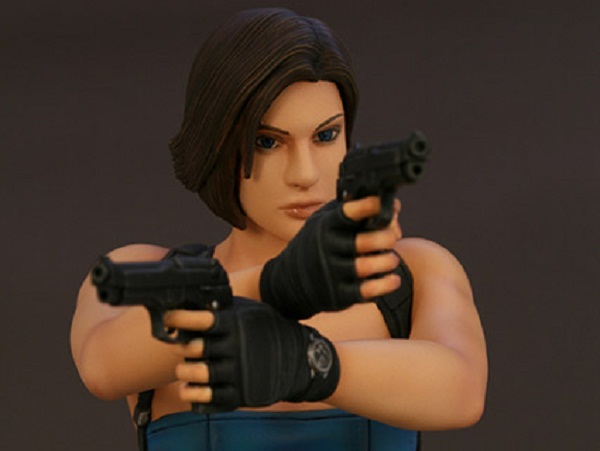 Hollywood Collectibles has put forth some awesome Resident Evil collectibles already, with a Licker diorama, S.T.A.R.S. Badge and Zombie Cop statue amongst their high-quality offerings. Now, it's time to focus on one of the best games in the series: Resident Evil 3.
Later this year, the company will be putting out an amazing 21″ Nemesis statue. And early next year, they'll be releasing the monster's Raccoon City sweetheart, Jill Valentine.
This polystone statue of the beautiful Ms. Valentine, in her Resident Evil 3 outfit, stands at 13 1/2″ tall and is incredibly detailed, which is expected from Hollywood Collectibles. It also comes with an awesome base, which is a piece of one of Raccoon City's streets, complete with a newspaper and shells on the ground.
You can admire the statue in the gallery below. Hell, I'm about to pre-order it right now! And you can do so yourself by clicking here.
[nggallery id=46]