Capcom cancels overseas development, DmC reboot series probably canned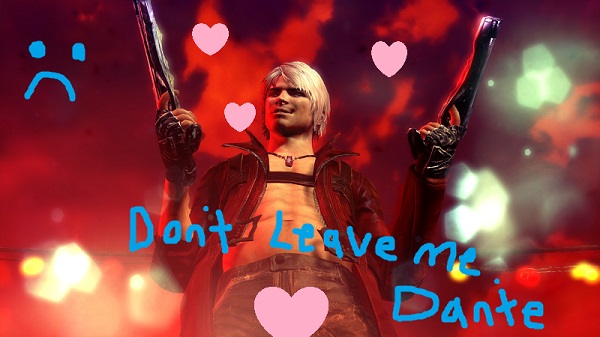 Capcom has announced today that they're going back to in-house development after disappointing sales of their products. This announcement comes two years after Capcom favoured outsourcing–they wanted to use North American and European studios to reduce development time and double its output of major franchise titles. Oh, how times change and bad things happen.
Capcom has lamented on poor sales due to "excessive" outsourcing for low quality games, a slow approach to adapting to changing digital markets, and lastly,  inadequate performance from their advertising and marketing divisions.  The publisher has reduced expected profits for the year from 6.5bn ($66.2m / £43.4m) to ¥2.9bn ($29.5m / £19.4m). Capcom is said to have had a loss of ¥7.2 bn ($73.3m / £48.1m) due to game cancellations. Capcom has also stated their dissatisfaction with the "disappointing" 4.9 million sales of Resident Evil 6 from a targeted 7 million, and the 1.1 million sales of DmC: Devil May Cry against a targeted 2 million. Capcom plans to alter their development strategy by developing more games in-house, strengthen their efforts in digital markets, and improve marketing / strategies.
I don't think Resident Evil 6 failed with those numbers, but then again, it's development cost must have been insane. Add on top of that Capcom's ridiculous sales expectations to match Call of Duty numbers, and of course they'll underperform. As for the possibility that DmC: Devil May Cry may be no more (as well as any Operation Raccoon City sequel by Slant Six), I feel deeply saddened. I greatly enjoyed DmC and on numerous occasions have spoken out in its quality. Ninja Theory crafted a fine game with clear plans for a sequel. It's a sad thought that we may never see that come to fruition because Capcom has once again restructured their development approach. Low sales don't necessarily mean a bad product guys, DmC might have done better had it not been for a few jabs from Ninja Theory toward series fans and had the game been given better marketing (the Eye of Dante app was probably a waste of resources to be honest). A reboot needs to be gently presented to fans.
Because I need to know, otherwise I'll be sad forever, I'll be sending along an inquiry to Capcom about DmC's future. We all know Resident Evil (hopefully) can only get better from here on out, so bare with me as I confirm the death of my Dante.
[Source]