Review: The Witcher 3: Blood and Wine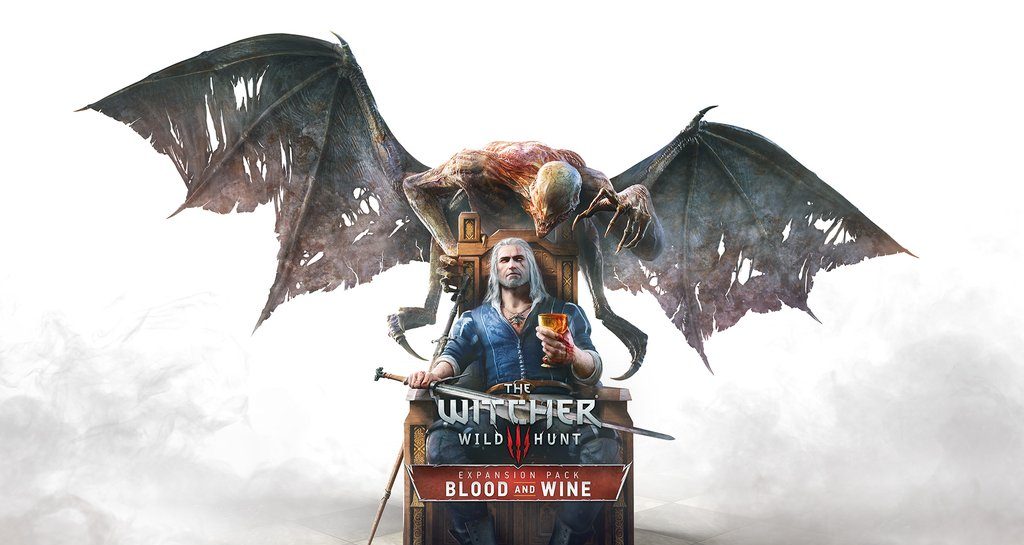 Considering the news that CD Projekt RED is shifting their focus to their new project, Cyberpunk 2077, I think it's good time to visit the last hurrah of their venerated Witcher series, Witcher 3: Blood and Wine.
Blood and Wine is the last full-length DLC story for The Witcher 3. I say full-length because the DLC feels like a game unto itself. Playing through the content easily nabs 20+ hours, and it's insane to see this DLC as an addition to an already robust package. I'm tempted to recommend Blood and Wine as an experience for players who want the Witcher experience in a distilled, concentrated form. All players need to get started on one of the best Witcher experiences currently out are some side quests, beat bounties, and a main storyline that only requires light wiki reading to understand.
The main story involves the murder of several knights in magical world of Toussaint, a version of France that's almost like Alice's Wonderland.  Upon discovering his own ties to the murders, Geralt teams up with both old and new allies to put an end to the vampiric terrors. Beyond that however, Blood and Wine serves as a final chapter for the game, effectively ending Geralt's story. While I said that I might recommend this as a standalone experience, that's only because the game handles story, quests, and all the other things that make The Witcher series so great. However, the end game DLC definitely requires players to play through The Witcher 3 as it concludes everything that has been built up since the start.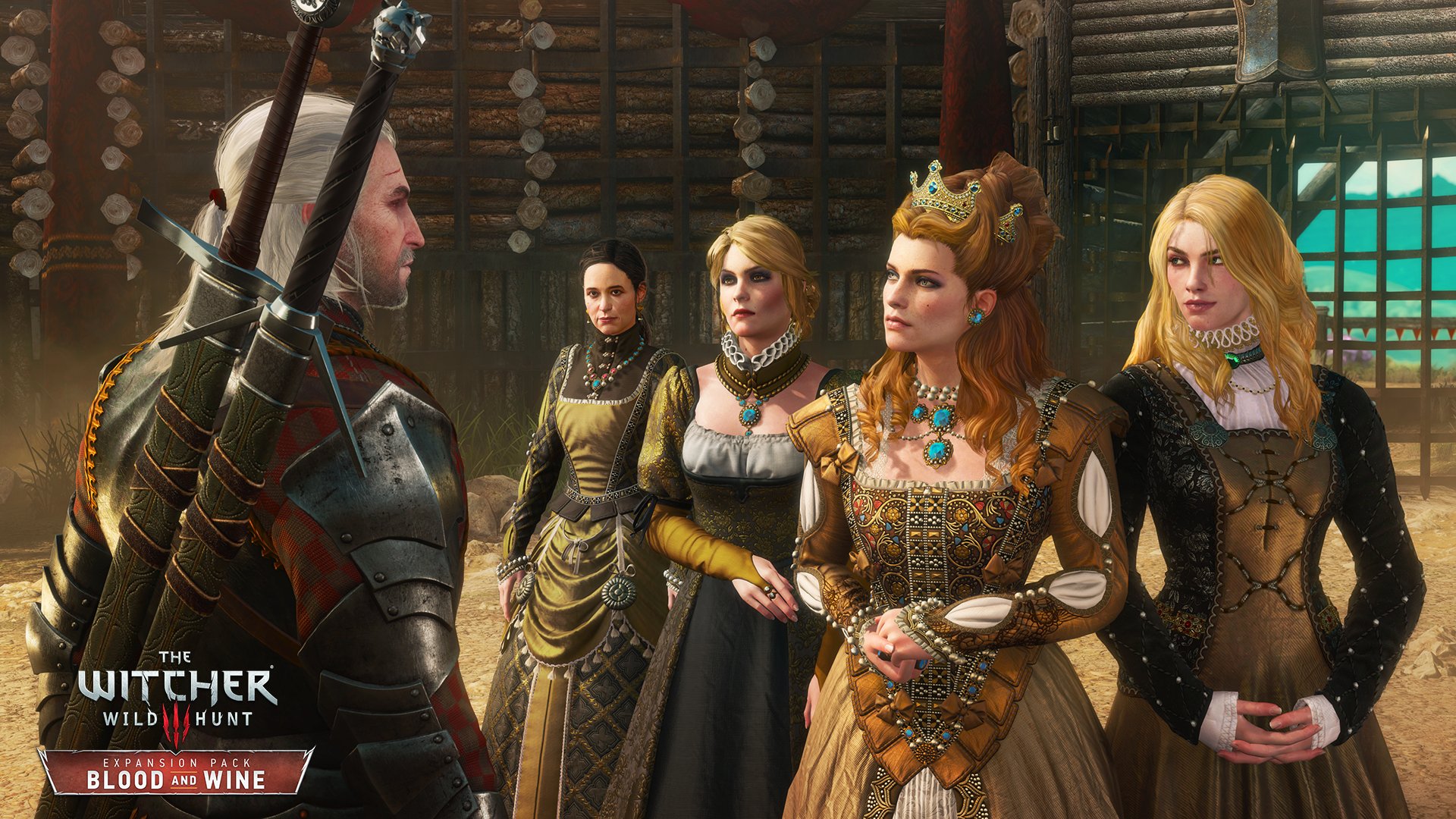 I'm always surprised at how the developers manage to add different genres to their high-fantasy game. Horror, monsters, and mystery are all present in the new DLC and the writers at CD Projekt RED handle these differing genres with the same level of intelligence and wit they've tackled in their already sprawling fantasy series. The vampire storyline in "Blood and Wine" is completely reimagined in The Witcher's unique take on high-fantasy, with an intriguing lore behind the race of creatures that tie in with this even trippier setting Geralt finds himself in for the DLC.. The vampires are delightfully menacing, and fighting the vampire bosses in the game is some of the best fun I've had in The Witcher even if I'm not the biggest fan of the combat.
While there isn't enough here to say that Blood and Wine is a completely different game from Witcher 3, the DLC adds certain new gameplay tweaks to the base game. Players have access to new mutated signs for Geralt, making the game's magic combat even more fun to play around with. Geralt also gains access to his own estate while in Toussaint. While it's not quite Animal Crossing, customizing and building your own home gives players even more ties to Witcher's already beautiful world.
Of course the appeal of The Witcher in general depends on how you deal with large, open-world games. Blood and Wine is still a massive amount of content, and it drags on quite a bit if you choose to accept every sidequest that comes your way. If you're a glutton for missions and events, you'll find no shortage of them here.
What makes Blood and Wine so appealing to me, however, is how much more interesting I found Toussaint than parts of the other games. The land is interesting and strange in equal measures and it seems as if the developers went all-out crafting some kind of fantasy wonderland.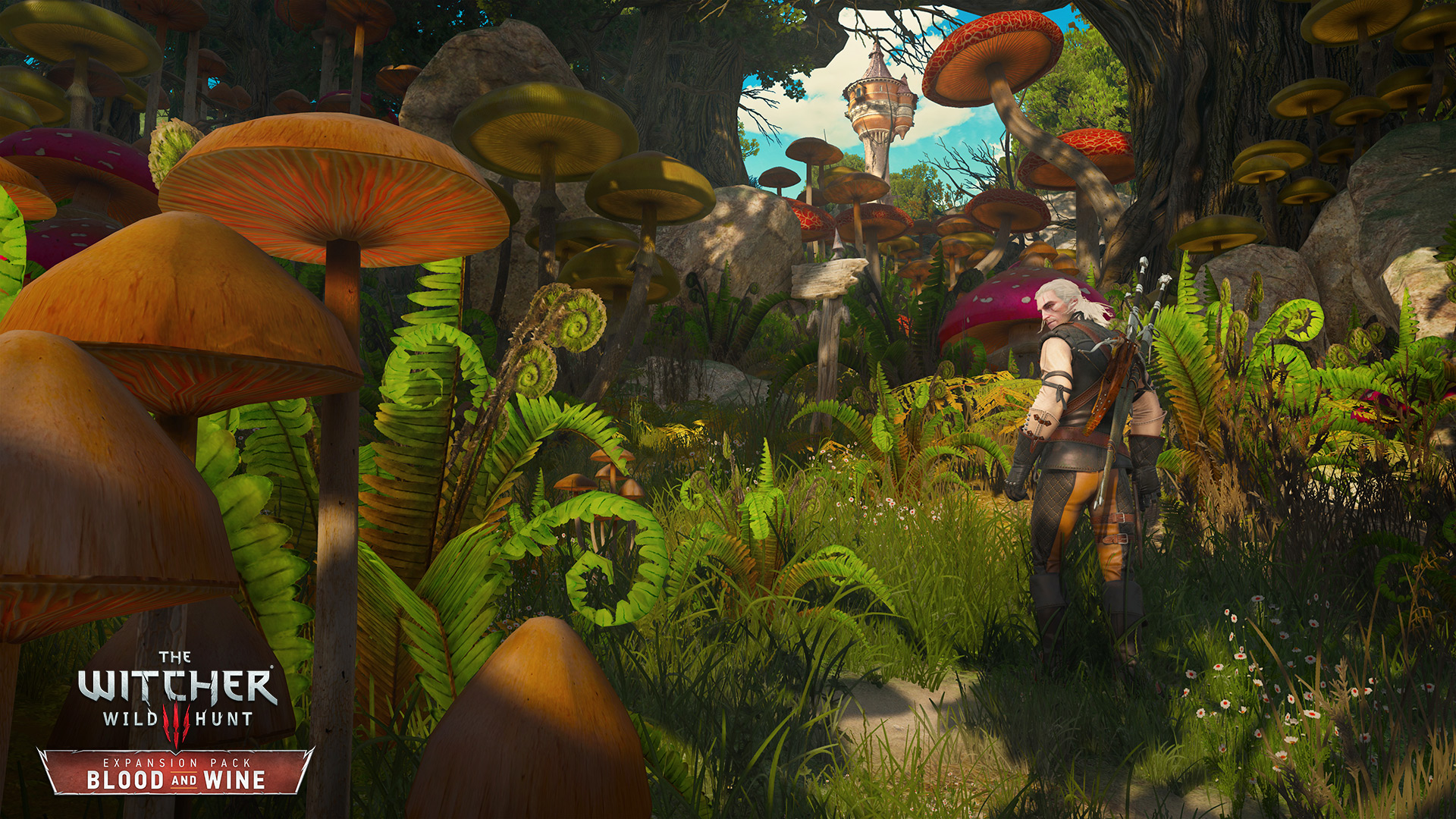 Likewise, the vampiric storyline is effectively gothic and puts the talented Witcher spin on a traditional monster story. As this is a review for Rely on Horror, I feel that it is important to note that while I didn't find the game to be "scary" like a traditional horror game – but the world of The Witcher lends itself well to dark and atmospheric environments and creature design. I want to emphasize how much I enjoyed the vampire storyline of the DLC, and really how talented the developers and writers are for breathing new life into the genre.
The Witcher 3 is already one of the best games ever made, no doubt about it. CD Projekt RED's commitment to delivering equally astounding DLC is just icing on the cake. As the team begins shifting away from The Witcher, it's not a bad time to check out its best and final installment.
(

8

/

10

)



Great