Review: Evil Dead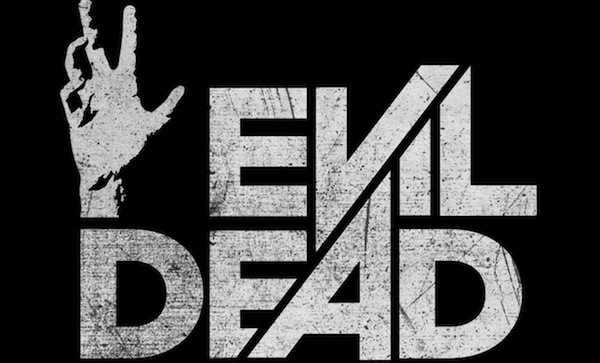 Remakes of films and video games are nothing new, although they have been exceedingly prominent the past few years. There are a lot of things to consider when remaking a film, like being able to show respect to the original film while being able to re-tell its story with a different spin. An Evil Dead remake has been eagerly requested by fans of the original for years and with original director Sam Raimi and actor Bruce Campbell producing it, the film has finally seen the light of day. It is chock full of bloody mess and dead bodies, but does it hold up to the original?
Evil Dead takes off rather quickly.  I will say that, like the original, it isn't incredibly heavy on story, but does offer a unique twist to the rebooted series. We see where some of the craziness originates and just what the characters are going to deal with for the rest of the film.  Centering around Mia, the story follows her, her brother David and a group of their friends venturing to a secluded cabin in an attempt to help her kick an addiction to drugs. It isn't the first time she's tried this, but her friends are more determined than ever to help her through it. When introduced to the characters it is plainly obvious that there are major trust issues between all of them since David, a once close member in the group, had somewhat recently moved away for a job opportunity, leaving Mia and company behind. David wasn't present when their mother slipped into dementia and eventually succumbed to death, leaving Mia to deal with it all by herself. Needless to say David is the outcast and his friends feel abandoned and thus harbor ill feelings towards him.  I was pretty happy with the story because the stress and anguish of quitting cocaine cold-turkey does serve synonymous with the undoubtedly abrasive attitude of Mia's inevitable possession; spouting off random things, acting frantic and emitting extreme paranoia all fits nicely into Mia's character and provides understandable reasons as to why no one believes her claims of evil lurking in the forest.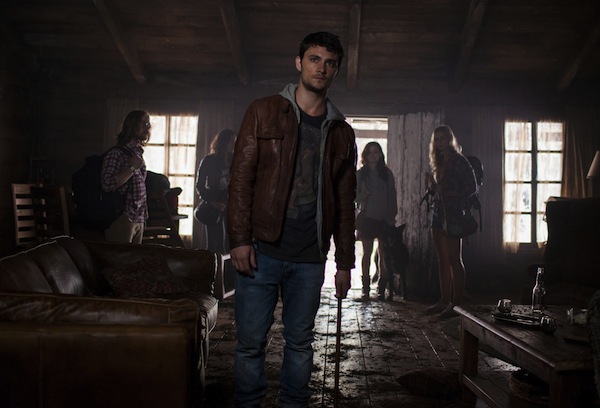 The character development isn't fantastic, but it served its purpose well enough. David is the primary focus as his sister becomes possessed and he must face horrible events to ultimately find his courage from within. Shiloh Fernandez's acting is pretty good, bringing David to life and somehow managing to keep his composure throughout the film. On the other hand, Jane Levy is spectacular, bringing Mia's personalities out with a memorable performance. Following a disturbing scene that required naughty foliage, Mia speaks to David and tries to convince him that there is evil in the forest and that it may now be inside the cabin with them. Jane's performance here exudes the painfully real taste of fear and paranoia of a girl who has just experienced something horrifying and it is the most notable scene. Her character goes through an incredible amount of personality changes while dealing with her possession and her eventual encounter at the end tests her determination to be set free not only from the demon, but undoubtedly her addictions as well, thus bringing her character to an astounding close. While Jane and Shiloh do well for the film, the acting of the rest of the cast is only okay and doesn't really deserve our full attention.
Script is a small issue in the film primarily because it felt a little forced. In the opening scene there is a decent amount of foul language and I didn't buy it. It was obviously going for the shock value the likes of which The Exorcist delivered, but it just didn't come off well. I have no problem with "bad" language as other people might, it's just that things weren't always well-done here; aside from the introduction the rest of the film has a decent script littered with some language here and there, most of which works, but when things get frantic the F-bombs aren't always delivered with the required amount of believability. Maybe it's just me. The dialogue between Mia and David is perhaps the most profound in the film, and rightfully so. Jane and Shiloh play off each other pretty well and the strain on their relationship is felt throughout the story.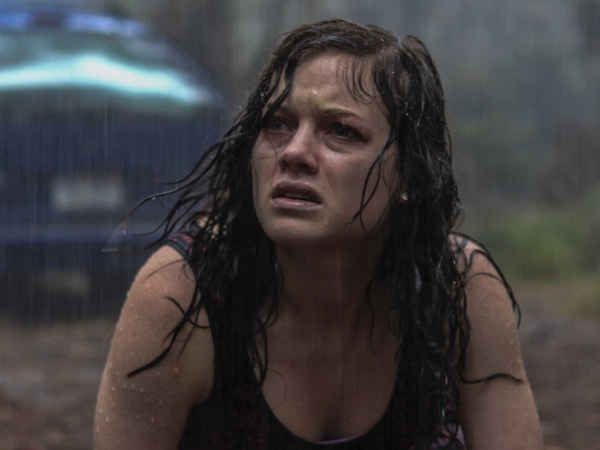 No review could adequately cover Evil Dead without paying some attention to gore.  The original series was known for its over-the-top blood sprays and such and this film really takes that and runs with it. Thankfully it's not straight-up "gore porn" like the SAW series is, but it has its fair share of lovably gross moments. There are humorous parts, I especially liked the ending scene with the chainsaw. All-in-all it had just enough gore to stay consistent with the series and it didn't overdo it. The special effects were at a minimum as well and it was refreshing (refreshing?) to see use of real makeup and synthetic blood rather than computer-generated nonsense, which has unfortunately become the new way to do things. Be on the lookout for some fantastic moments.
Taking all things into account, I would call Evil Dead a success. The score compliments the cinematography well, keeping a consistently dark feel throughout the film. Jane Levy does a magnificent job playing her role(s) and the story is decent enough to keep longtime fans engaged with its new twists. It has its flaws, but the creativity and suspense is definitely there especially for anyone who doesn't watch horror films – just ask my wife.  I recommend seeing this film in the theater to get the full effect of its scares and makeup. Jump-scares have become annoyingly prevalent in recent "horror" films like Paranormal Activity and while Evil Dead has a few, the creators didn't over use them and the ones they did use are fantastically implemented. Any horror fan should enjoy this film and its roots in some fashion or another.
8/10