Review: DmC: Definitive Edition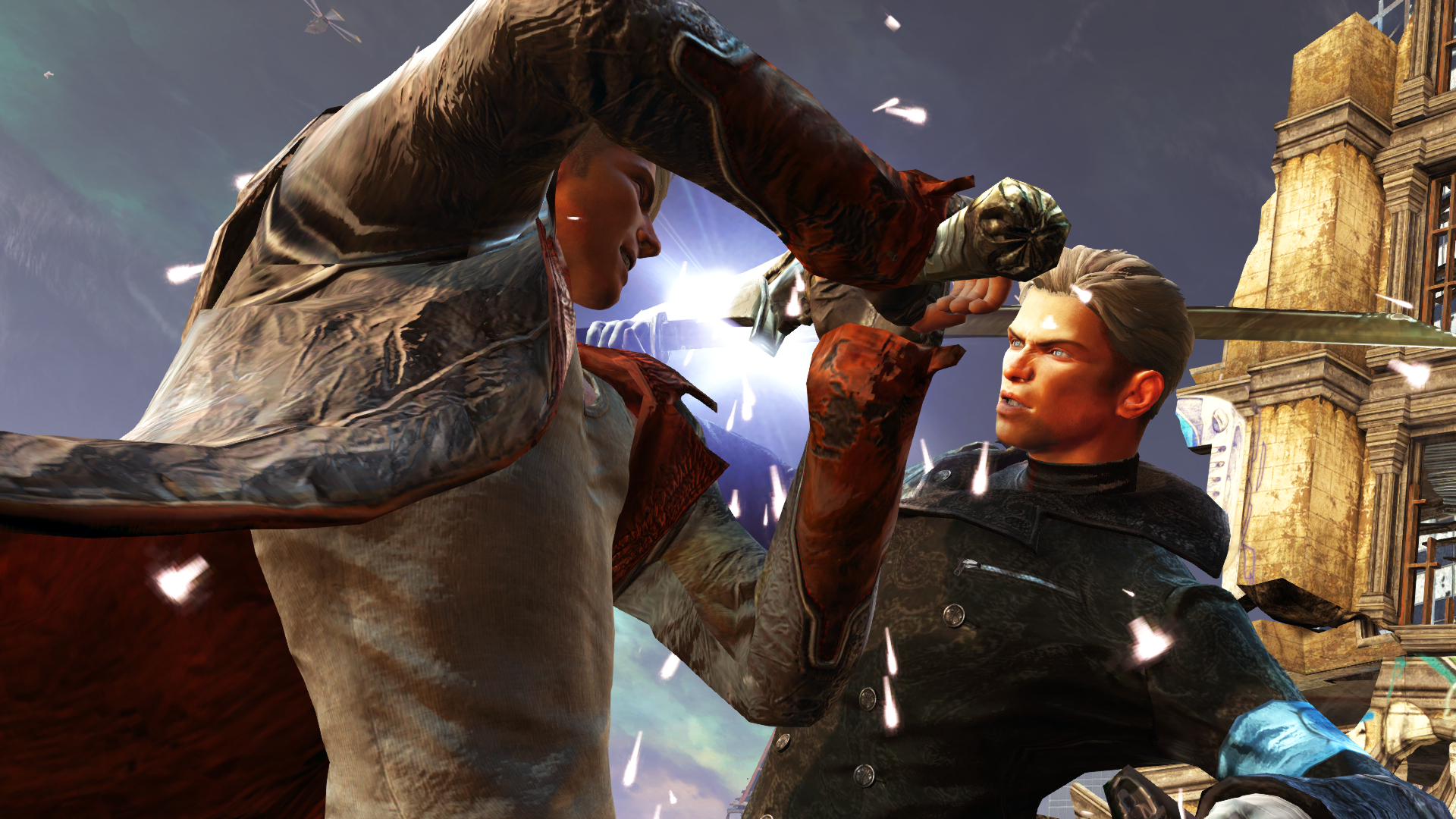 DmC: Devil May Cry is back. This time in a new Definitive Edition for the PlayStation 4 and Xbox One. Is this version of the game more than just a newly shined, better-looking version? Keep reading to find out!
This review will only cover the changes made to this current-gen version of the game. If you'd like a full review for the base game itself, check out CJ's original review.
Right off the bat, this version of the game certainly looks more polished. The original was already great-looking, showing off Ninja Theory's amazing art design to full effect. But now those visuals get to shine even more in 1080p. It's a shame that the cut-scenes throughout the Vergil's Downfall DLC were left the same, though (as comic-book style scenes). I figured this new remastered edition would've given the team an opportunity to go back and render those scenes with the same graphics engine as the main campaign.
Aside from the improved visuals, the gameplay itself has been enhanced, too. The game now runs much smoother at 60fps, without any hitches. There's even a Turbo Mode which you can activate for each of the missions. Doing this boosts the speed of the game by 20%. It's a difference that's instantly felt, as enemies attack you at a much quicker pace, making combat even more frenetic. I played with this mode on for several missions and found the distinction quite refreshing. It really does make you rethink how you approach combat, at least initially. The one mode I did have activated for my entire playthrough was the newly-added Hardcore Mode.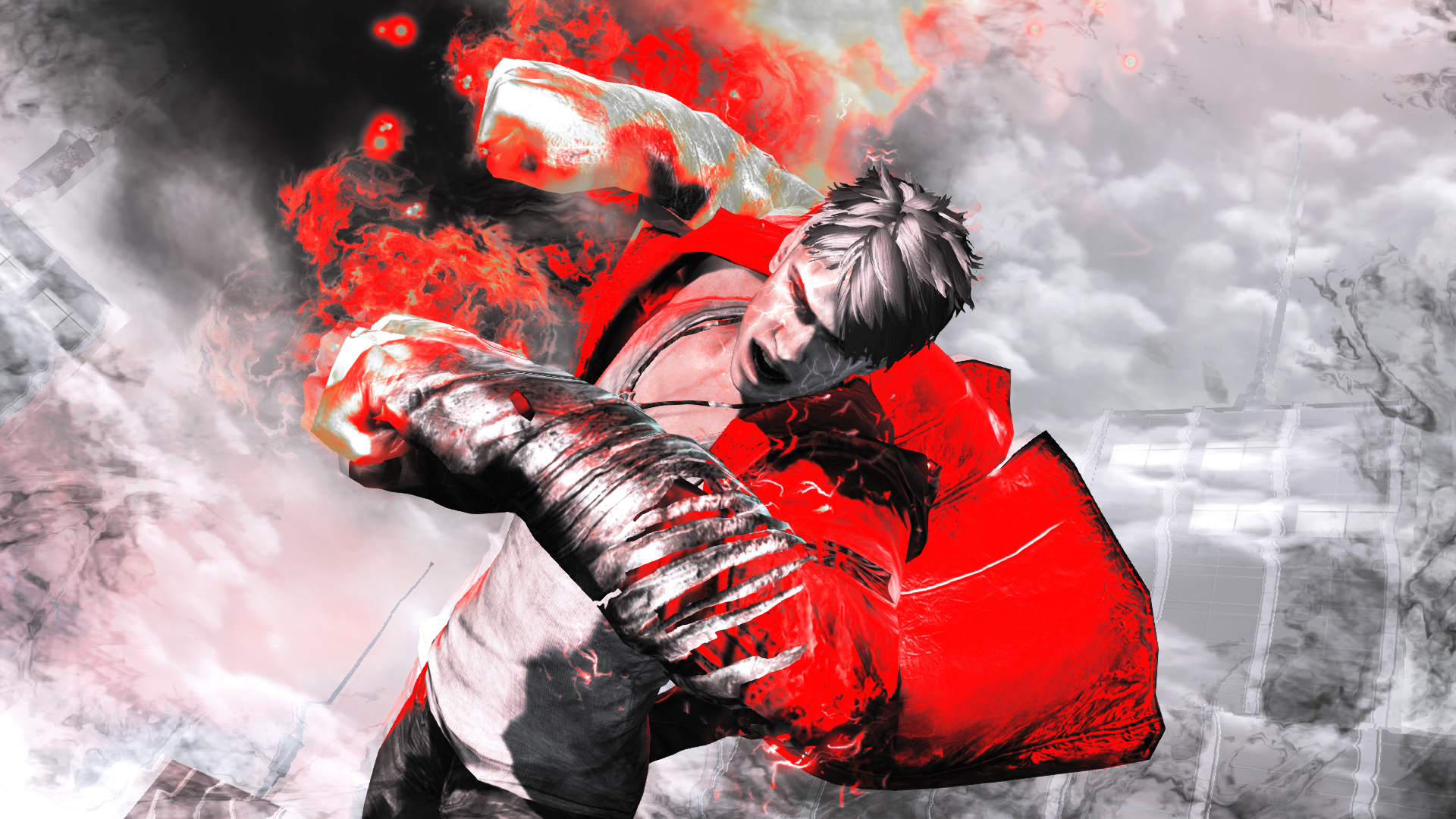 Hardcore Mode will appeal to the longtime fans of the classic games. This affects things like devil trigger, enemy AI, and the style system. Combat is made more challenging, especially if you want to achieve and maintain those satisfying S ranks. The window for the combo rankings are much shorter now, forcing you to think quickly to keep up the momentum of your combos. And in keeping with modes, another extra mode, called Must Style, makes it so the only way to deal damage to foes is by keeping an S rank or higher. Yup, crazy times ahead!
One of the best things about this Definitive Edition is certainly its replay value and overall value for the money you're putting in for it. Not only do you get all the DLC that was previously available for the game, with the most notable one being Vergil's Downfall, but you also get a Bloody Palace Mode devoted to Vergil himself, the aforementioned gameplay-enhancing modes and even a new difficulty to tackle. Said difficulty mode is called Gods Must Die. And as it sounds, it's quite brutal. This is unlocked after beating Dante Must Die. Enemies in the new difficulty setting will deal way more damage and all of them will spawn upon entering devil trigger. Oh, and no items!
DmC: Definitive Edition is a superb upgrade to the original game. If you were a fan of the original release, you should definitely check it out again on the current-gen platforms. Even if you're a newcomer, there's a lot to love here. This is some of the most fun you'll have in the action/hack-and-slash genre. And I know my opinion may not be a popular one regarding this, but I would actually love to see Capcom continue with this version of the Devil May Cry universe.
9/10