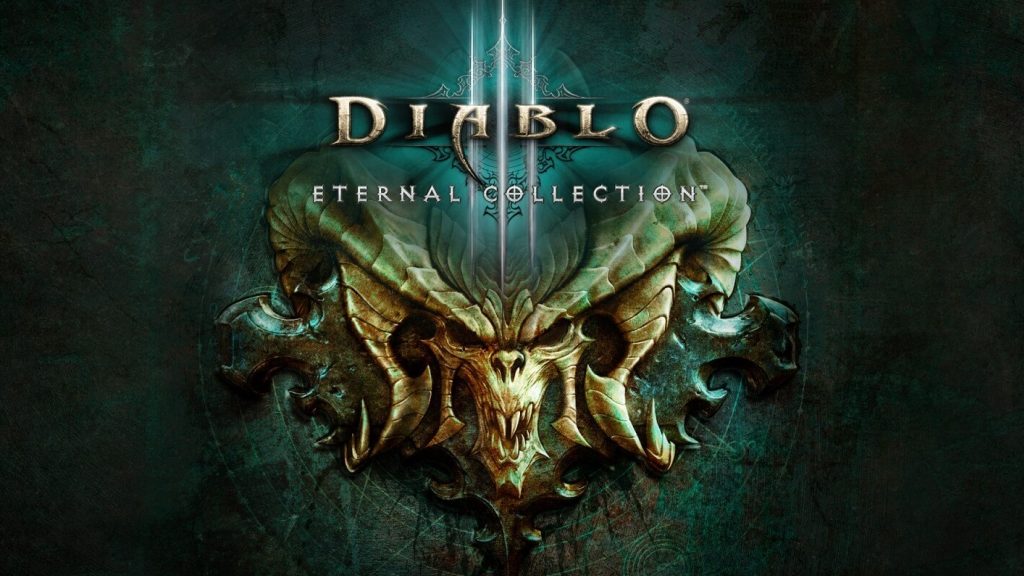 In the year and a half since its launch, the Nintendo Switch has become something of a haven for ports of older games. Modern classics like Skyrim and DOOM have found a new life on Nintendo's console thanks to excellent optimization and the eternal allure of playing console-quality games on the go. Now, almost six years after Diablo III's initial launch, Blizzard's demon-slaying lootfest has also made the transition, and like other quality ports, it feels right at home on Nintendo Switch.
Diablo III: Eternal Collection for Nintendo Switch includes all previously released content for the game, as well as some nifty console-exclusive extras. The excellent Reaper of Souls DLC chapter still manages to stand out as the best campaign content in the main story and fits nicely onto the end of the main game. While I had played Diablo III: Reaper of Souls previously on PS4, I hadn't played with the Necromancer class which was released last year and is also included in Eternal Collection. While slightly overpowered, the Necromancer is another wonderful quality-of-life addition to a game already bursting with content and replay value, and its inclusion is a great reason to revisit Diablo III: Eternal Collection on Switch.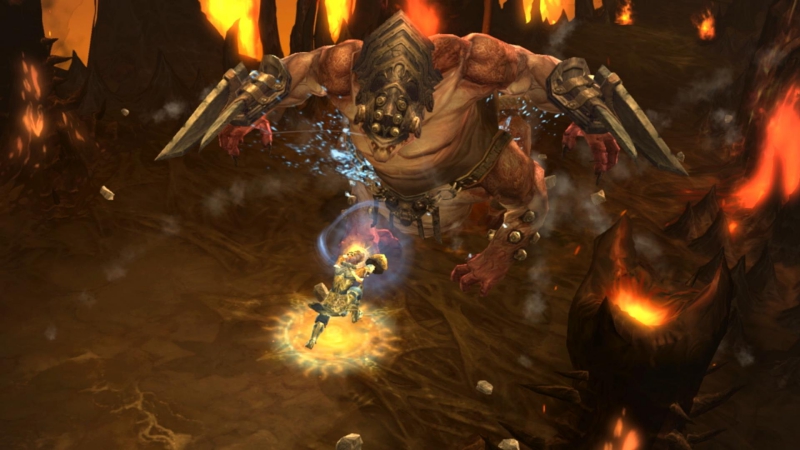 Several cool, though not very memorable, console-exclusive extras are also included. From the start, players have access to a Tri-Force portrait frame and Cucco pet for their characters, and after playing a bit, players can transform their appearance to look like The Legend of Zelda's villainous Ganondorf. While these inclusions are fun, they don't add much to the overall experience, and it would have been nice to see more variance in the franchises represented. I get that Zelda is popular, but some Fire Emblem or even Metroid representation would have been appreciated.
Like DOOM before it, Diablo III: Eternal Collection is a content-complete port, but not without some slight technical shortcomings. In docked mode, the game runs smoothly both in offline and online play. In handheld mode, Diablo III: Eternal Collection runs into some slight hiccups. Visually, the game looks fine, with lower texture resolutions slightly masked by the game's draw distance and isometric view. But on harder difficulties or endgame content, the screen commonly fills up with baddies and effects, and the visuals can take a hit.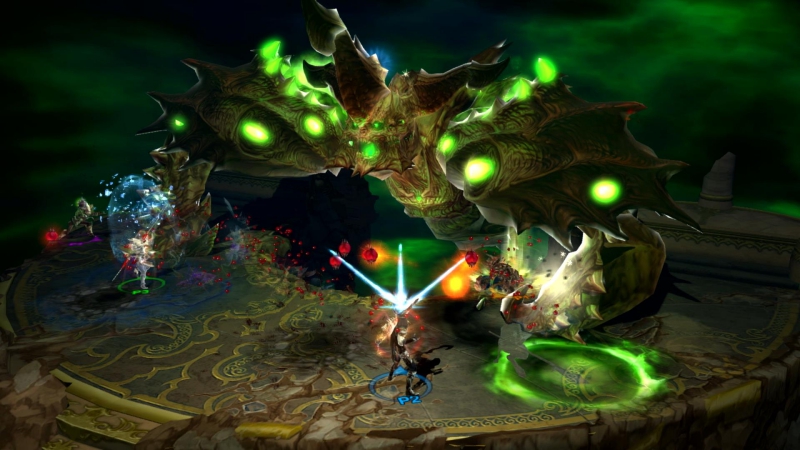 This drop in visual fidelity makes the everything look fuzzy and slightly pixelated and appears to be a way to keep the game from dropping frames. It's an appreciated trade-off, but when playing in local co-op and the game's harder settings, it leads to jarring transitions. I also noticed some slight compression during the games CG cutscenes, both in handheld and docked modes. These visual foibles never detracted from my overall experience with the game, but they are noteworthy sacrifices that were made to fit such a big game on a portable console.
Speaking of which, Diablo III is one of the larger games I've seen hit the Nintendo Switch, clocking in at a massive 14 GB. It's not quite in the league of DOOM's 21 GB download, but it's certainly a cause for concern if you are low on storage space.
Using the same control scheme (and included dodge roll) of previous console releases, it's as easy to pick up and play as it can be hard to put down. Extended sessions playing in handheld mode occasionally made my hands a bit uncomfortable, though I found the Switch Pro controller to be a comfortable way to play in docked mode. Either way, Diablo III feels right at home on the platform.
There are also plenty of options for co-op in Diablo III: Eternal Collection. Local couch co-op is a simple, drop-in/drop-out affair that works well, despite always sharing the same screen with your party. Matchmaking for online co-op is also an option, and worked well for the most part; though I never got disconnected, I did occasionally lag here and there. Exclusive to the Nintendo Switch port is local co-op using multiple systems without needing wi-fi. While I didn't get to experience this myself, I haven't heard anything negative about it, and it seems like a great way to play with friends at school or parties.
Diablo III is everything you could want in a handheld port of a modern classic RPG. Deep progression, all included DLC, and a wide variety of classes guarantee every campaign plays differently. With 15 extra difficulties to unlock and the ever-repayable Adventure Mode available from the start, I can see myself sinking hundreds of more hours into this trip to Hell.
(

8.5

/

10

)



Great