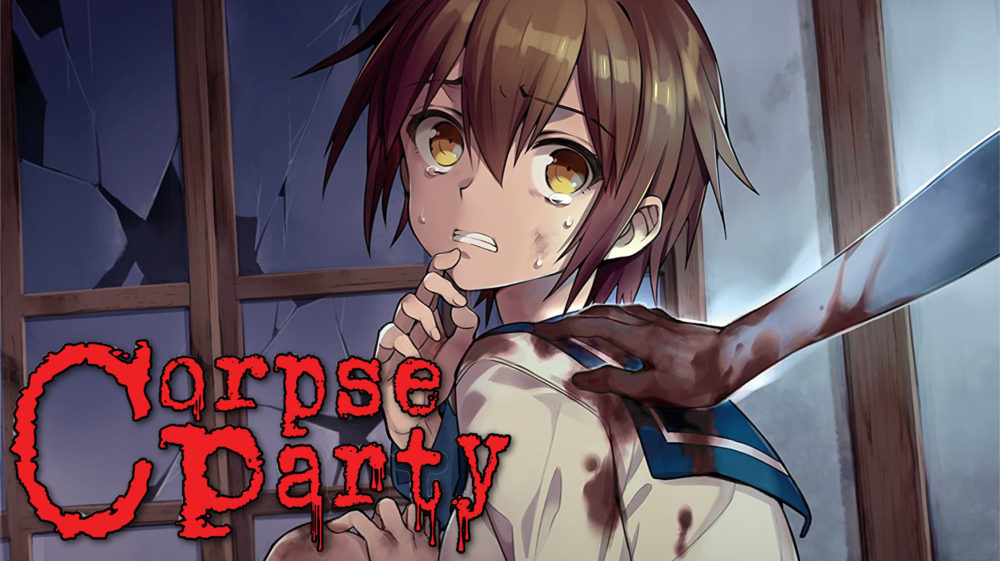 Corpse Party, one of my favorite horror games in recent memory, has finally graced Nintendo's 3DS handheld. While the game has been available for years on PSP (and subsequently Vita), with an arguably inferior version released on Steam earlier this year, it's awesome that it's now available to even more players. This is its first physical release in the west as well! I'm very happy to report that this version of Corpse Party Blood Covered may be the best yet!
If you've never played a Corpse Party title before, you're in for one hell of an unexpected ride, as the cutesy chibi sprites and decidedly weeb opening hour or so lull you into a false sense of security. The rug is pulled out from under you in a way that very few other horror games have had the bravery to attempt. We follow a group of a dozen or so high school students who practice a charm meant to seal their friendship together for all time. Unfortunately, it goes about as wrong as it could, and they're transported into the Closed Spaces; an Otherworld/Upsidedown type nightmare world fashioned after an abandoned elementary school with a violent history. There is no escape from this place, and the cast of previously goofy and typical anime characters are soon thrust into one of the most grueling and demented horror stories I've ever had the pleasure of being scared by.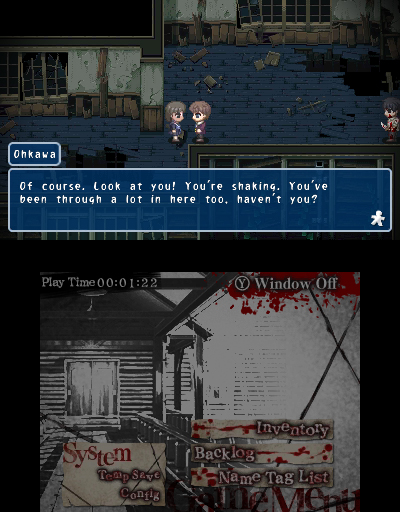 Copious amounts of blood and gore, chilling "Wrong Ends" that see the main characters killed in a variety of disturbing ways, and much, much worse drench this title in a heavy aura that simply cannot be matched. I doubt you'd ever have expected to read a detailed description of what it feels like to eat your best friend alive and feel their blood quench your thirst and fill your empty stomach on a Nintendo platform. Corpse Party pulls out every stop, and there simply doesn't seem to be anything that's off limits for this game; it only gets worse as you press on through the five chapter main story, in addition to more than a dozen extra chapters to fill in the gaps. Better yet, the game receives a fresh coat of paint on 3DS, making this arguably the definitive version to play.
All of the sprites have been completely redone to better reflect the character artwork, and they are overall much more detailed and expressive. The PSP version looked remarkably muddy, but now all of the characters are easily identifiable and have a wide array of anime-styled emotions that can be seen animated on their tiny chibi faces. The changes are a wonderfully welcome treat as a returning player, and even the scene artwork has received a few minor alterations as well. New animation has been added to a few key moments (for instance, a hanging body in a bathroom stall now sways back and forth while it was only a simple static image on PSP), and small details have been upgraded – an example of this is a ghostly face that appears in a cabinet has been completely remade. Newly remixed music tracks join the original score to my delight, and a new backlog to scan through dialogue text is a very welcome addition. Oh, and to top it off, there's some new Extra Chapters and Wrong Ends.
Of course, being released on the 3DS, you'd expect some 3D elements as well, but these are minor. The aforementioned scene art is 3D, and by and large the 3D effect isn't amazing. I'm a big fan of the paper cut-out look of Phoenix Wright: Ace Attorney Trilogy's 3D effect, but for some reason, it doesn't quite work here, especially with Wrong End and game over screens. For whatever reason, the blood effect on this screen overlaps itself in bizarre ways, and ends up creating a very disorienting (and frankly sickening) effect. I'd honestly recommend just leaving the 3D effect off. It's infrequent and has a habit of being more chunder-inducing than game enhancing. It's a shame but no great loss. Like I said, the game as a whole isn't in 3D, so you aren't losing anything by avoiding it.
While you'll be saving a few bucks if you get this game digitally (it's $29.99 if bought through Nintendo's E-Shop), the physical edition is a special Back to School edition. For an extra $20 you're also getting both the updated version of the game's soundtrack on CD and two Minifigures of the game's Chapter 1 stars, Naomi and Seiko. The figures are poseable to a degree and come with a handful of extra arms and faces to swap out to get them set up exactly how you want them. The figures look awesome, with excellent paint jobs and game-accurate designs. The closest thing to a problem is the small plastic bases that come with them for displaying. The figures don't quite fit into them, and you have to kind of work their feet into the grooves made for them. Once you get it though, they stand up just fine (I have both of mine displayed on my desk, proudly standing next to Boba Fett and Derpy).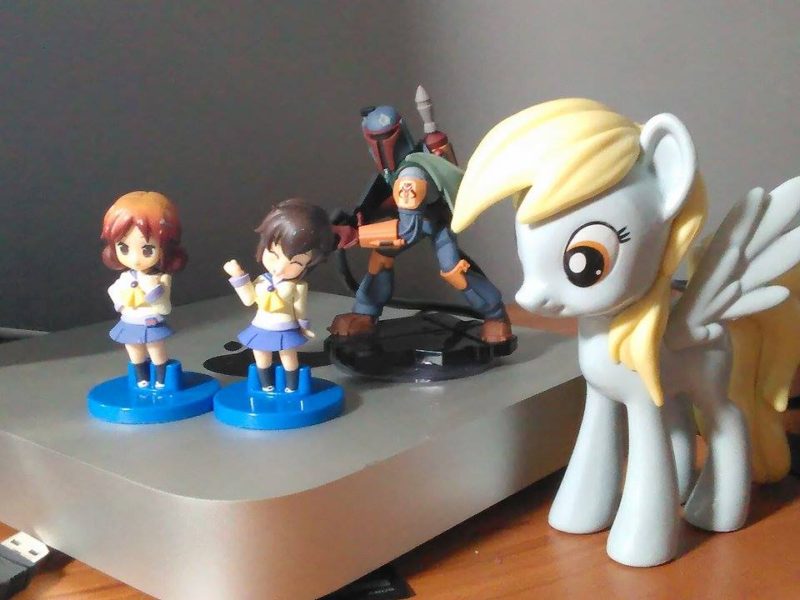 Without needing much deliberation, I can confidently say that after playing the PSP, PC, and now 3DS version, this is the best release of Corpse Party to play. It does have the minor kink with the 3D, but otherwise is a treat for both a returning fan, and is the best way to introduce the series to newcomers thanks to the added text backlog and visual enhancements. Here's hoping the other two chapters, Book of Shadows and Blood Drive, make their way to 3DS as well someday, or maybe even the inbound Nintendo Switch if the same level of commitment is given to them. Corpse Party is a game that no horror fan should miss, and any of the ways to play are worth pursuing. But this is the most polished version with much-appreciated – albeit small – extras. If you have the means, get Corpse Party on 3DS.
(

9.5

/

10

)



Amazing
Rely on Horror Review Score Guide
Note: Downloadable review code was provided by publisher XSeed Games.