Yuppie Psycho Set to Receive New Content; Collector's Edition Teased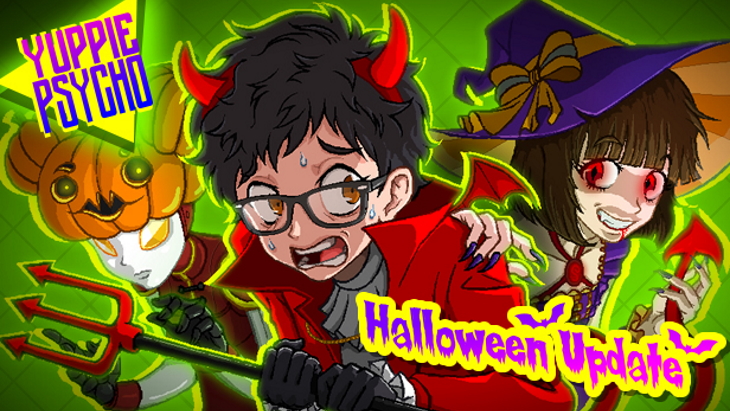 Yuppie Psycho released around half a year ago, yet it seems like the title still has some exciting things in the works for new and returning players. There is actually a lot to get through, so let's jump right into it.
Via Steam, developer Baroque Decay announced Yuppie Psycho's Halloween update. As to be expected with most updates, we're getting various bug fixes and miscellaneous tweaks; but we'll also be getting some more exciting additions. Among which are a new in-game videotape; collectibles in Yuppie Psycho containing strange live-action footage, as well as various new in-game illustrations with an accompanying new achievement. More significantly, players will be able to sell items to Doshi and Mappy, two of the game's major NPC characters. While its not change that will overhaul the experience, it's a nice feature and an extra element to the item management aspect of the game.
There is also paid DLC on the way as well. The downloadable content; titled Devil Legacy Chapter, will be releasing in 2020 and promises 2 hours of new content, as well as 3 additional endings. There are currently no other details about the content, but judging by the description (and it's promising of additional endings), it seems to me that the DLC content will be integrated into the main game rather than be treated as content that will be accessed independently, but that is merely my conjecture.
It has also been known for quite some time that a console release is in the works, and according to the Yuppie Psycho Twitter, it seems very possible that we'll be seeing a collector's edition alongside the console release, likely in a similar vein to The Count Lucanor Signature Edition, which featured a copy of the soundtrack, an art book, as well as a signed box of the development team. Considering how excellent Yuppie Psycho's presentation is, as well as Micheal Kelly being the game's composer, both of which being included in a collector's edition would be fantastic.
Baroque Decay has also launched a few new pieces of Yuppie Psycho centric merchandise; all of which can be checked out here. If you haven't already, be sure to check out our review of Yuppie Psycho or take a trip to the game's Steam page.